By Adam Lifshitz — Executive Director of Product, Concierge.com
We've spent the past few months revamping our guest registration feature, not only modernizing how it looks and functions, but adding a wide array of new customization capabilities.
Guest registration is one of our core specialities, and forms a significant part of our software platform. During the past few years, as we've gathered more users, we've received an ample amount of feedback and suggestions. So far, we've implemented many of those items, but ultimately we felt that we can make a greater impact by rebuilding the entire feature. Collectively, the suggestions we received, and the functionality we've always wanted to build, fell within three primary categories: more customization options, the ability to preview your work as you conduct it, and a more modern look to the guest experience as a whole.
Today, we're proud to share that we've heard your calling, and catered for all three of these themes!
MODERNIZED GUEST EXPERIENCE
New look, same flow. Your guests will go through a similar registration experience, but wrapped within a cleaner, faster and more customized exterior.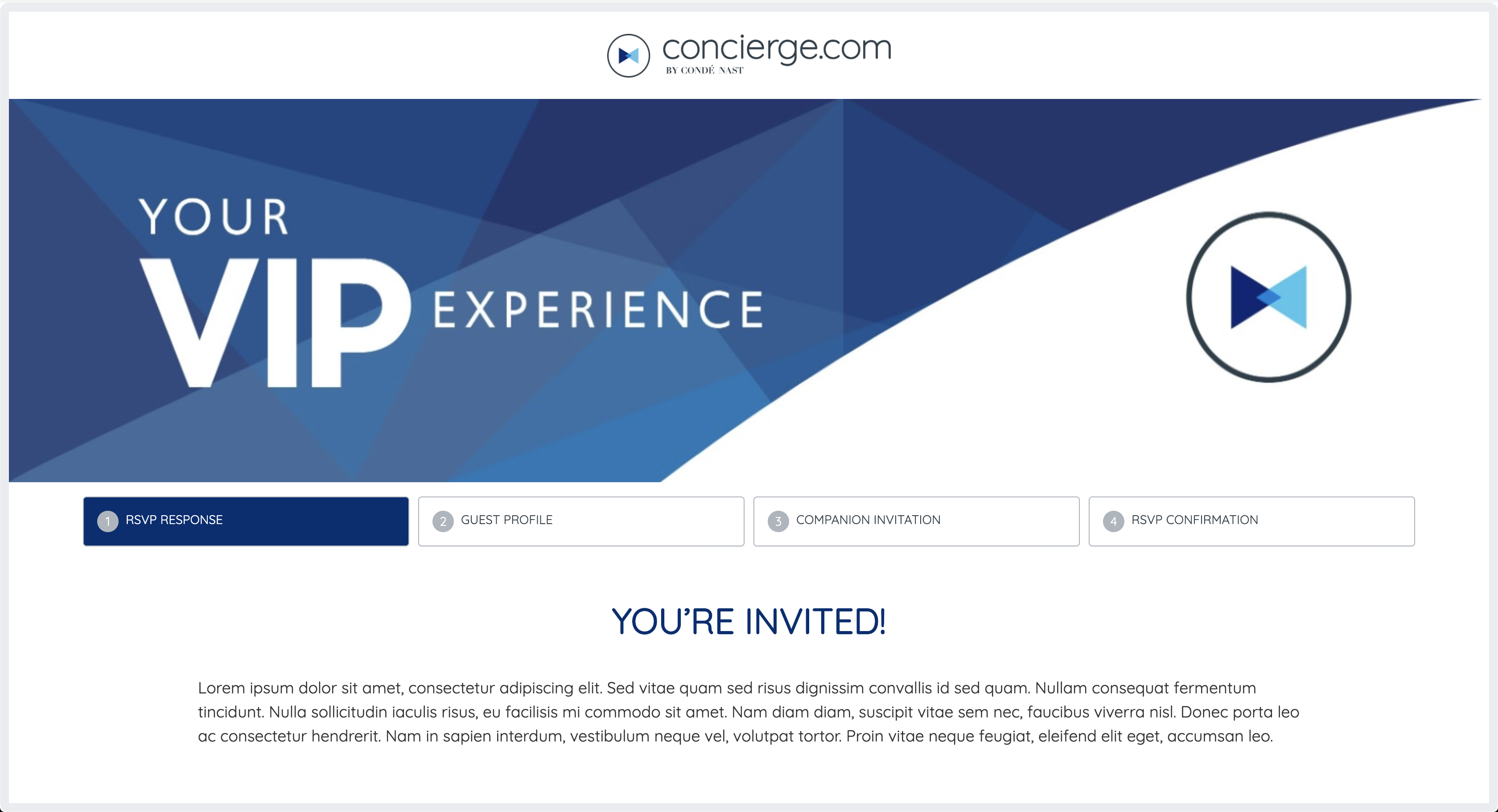 Entire front-end rewritten in a modernized language (React).
New page layouts.
Added information and functionality, customized by you.
Improved mobile and tablet responsiveness.
A NEW VISUAL EDITOR
See the site you're working on as you're working on it, and make content edits directly within each page.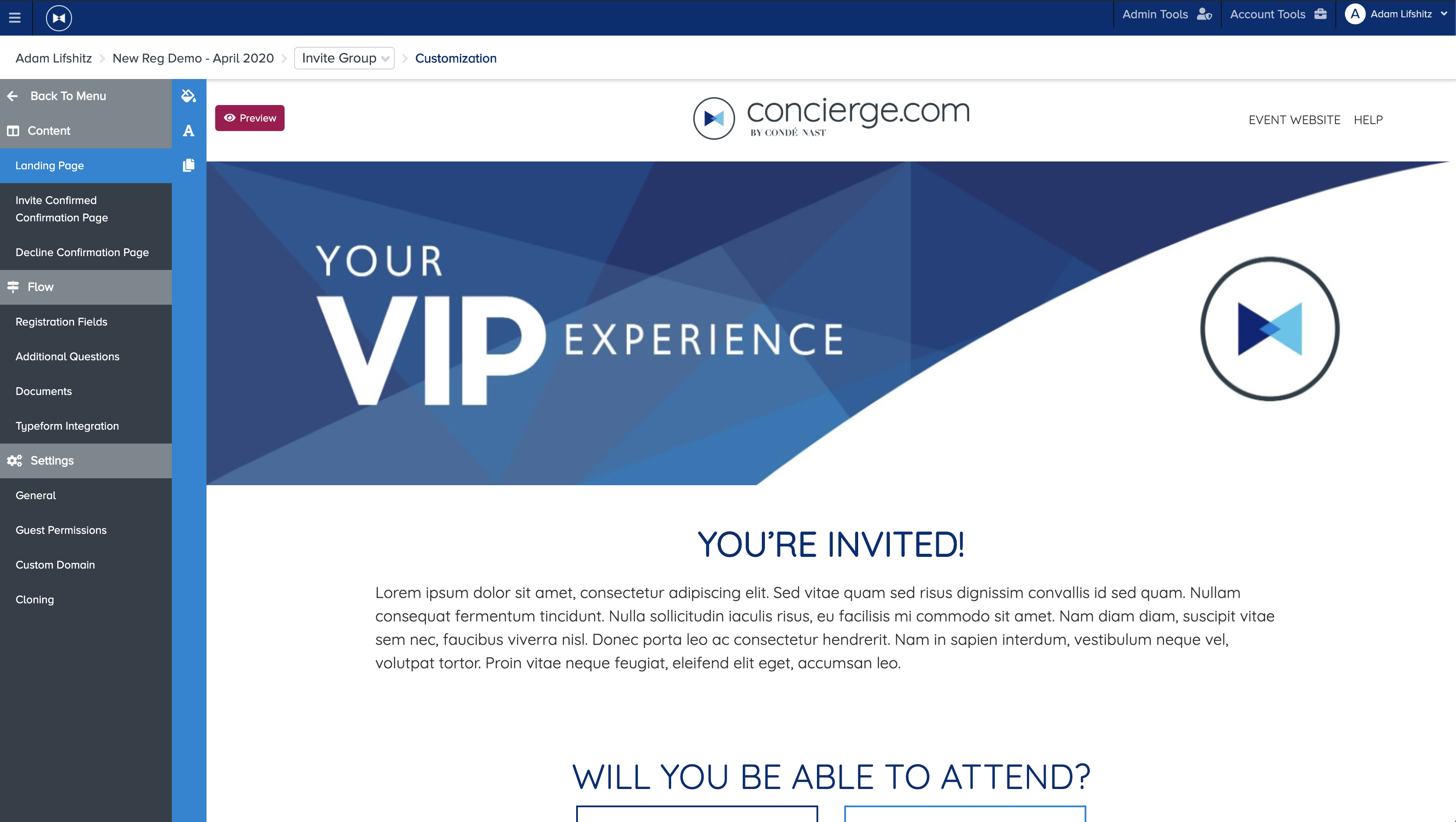 Build your own landing and confirmation pages in real-time through a brand new visual editor.
Add content blocks of different types, edit their content, rearrange their order and more.
Adjust global settings, such as header and footer components, and have them applied to each page automatically.
New preview feature to test out the full registration flow at any given time, ensuring that your site meets your needs prior to sharing it with your guests.
GRANULAR CUSTOMIZATION
Enhanced control options allow you to customize your site to the most granular level, making sure it completely matches your brand requirements and creative direction.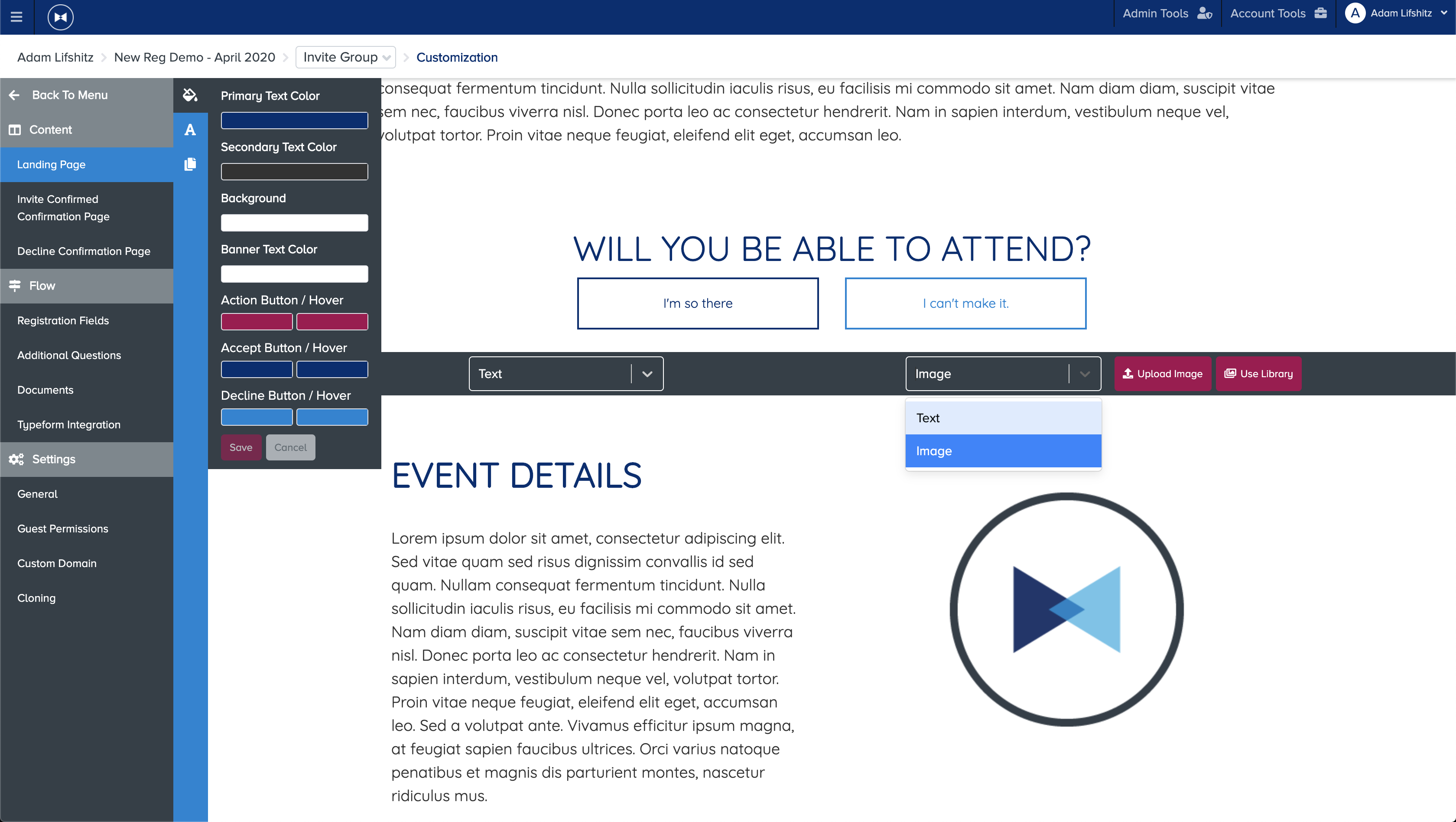 Full color customization, from text and buttons, to backgrounds and icons.
Choose primary and secondary site fonts from hundreds of available Google fonts.
Overwrite site-wide styling settings with specific ones per content block.
Change any text and media, in any place, on any page.
And much more!
To learn how to use our enhanced registration capabilities or if you have any questions, fill out the form below and we can schedule a call to discuss!