By Samantha Stallard, Director of Marketing & Business Development
Thrill seekers (and event marketers in search of inspiration) are more than willing to travel for a once-in-a-lifetime guest experience. From Australia's Great Barrier Reef to Iceland's Northern Lights, world-famous adventure doesn't come easily. Today's consumers, largely millennials, are looking for experiences that provide a curated, lasting impression. They want the chance to connect with new people and 72% are spending money on experience-related purchases.

---
---
Capitalizing on the trend of the experiential traveler, artists and agencies are creating weird, wonderful, and stationary experiences in locations that are most convenient for them — and this isn't a bad thing for guests. By staying local, no matter the location, these experiences encourage travel to cities many adventure seekers wouldn't otherwise explore, which in turn, benefits the local economy and provides opportunities for hotels, restaurants, galleries, and others to flourish.
Not only that, but event guests crave once-in-a-lifetime experiences. Getting the chance to touch the items on display in a museum, interact with the actors in a play, or literally become apart of the activation itself are rare opportunities to be cherished. Check out four of the most buzzed about immersive guest experiences you can explore right now. From the bustling streets of London to a makeshift community in the Nevada desert, which would you be most excited to attend?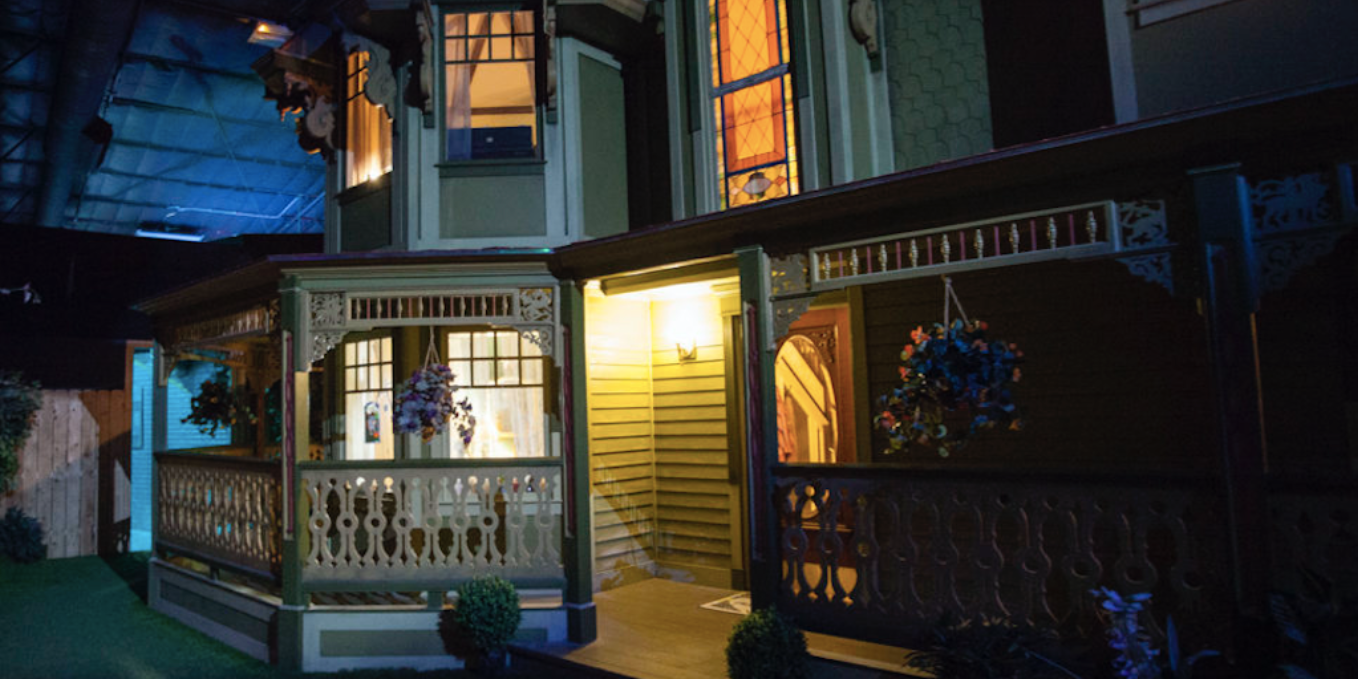 Photo courtesy: Evan Bryson
There's no easy way to describe the experience at Meow Wolf. It's a bit of an art installation, with hints of choose your own adventure, wrapped up in a mystery. Created by an artist collective inside a vacant bowling alley purchased in 2015 by Game of Thrones author and Santa Fe resident, George R.R. Martin, the experience takes place throughout 80 rooms (and 39,000 square feet) and takes between three to five hours to complete. Martin paid for basic tenant improvements, then turned the building over to Meow Wolf, charging a well-below-market rent.
Visitors are encouraged to explore (and bring the kids!), touch anything and everything, open doors, try to unlock a safe, and idle in each room for as long as they want. There is no clear path through the experience as world's collide through scattered clues such as detailed diaries, scraps of paper, video clips, art pieces, and photos. But Meow Wolf isn't just an amusement park — not only is it an incredible experience for tourists, but locals as well, with a dedicated space of 13,000 square feet for Santa Fe's first makerspace, as well as an educational center where kids can learn high-tech art and fabrication. Before guests are immersed in the magic, they can see the machines that created it.
Photo courtesy: Then She Fell
When you think of the New York immersive theater scene, most of us will imagine the McKittrick Hotel's Sleep No More, but there's an equally popular experience across the East River in Williamsburg, BK. The Alice in Wonderland inspired, fully immersive, multi-sensory experience, Then She Fell, invites 15 audience members per performance to wander through a dreamscape where every alcove, corner, and corridor is inspired by the life and writings of Lewis Carroll.
Since 2012, the show has taken place in an old public school that was purchased by Third Rail Projects and transformed into what resembles an old, dilapidated hospital. All attendees have an individual experience and are led from room to room by the actors through different scenes. Each attendee is given a set of keys and is told to explore the rooms — to open drawers and boxes, but not to speak unless spoken to and not open any doors.
Actors playing the White Rabbit and the Mad Queen occasionally pull people aside for one-on-one interactions like pouring a vial filled with a custom-crafted cocktail down their throat or nestling beside them to whisper a terrifying bedtime story. And yes, Alice in Wonderland's iconic Mad Hatter makes an appearance to host his infamous tea party, complete with a movie table, flying spoons, and plenty of chocolate.
3. Somnai — London, UK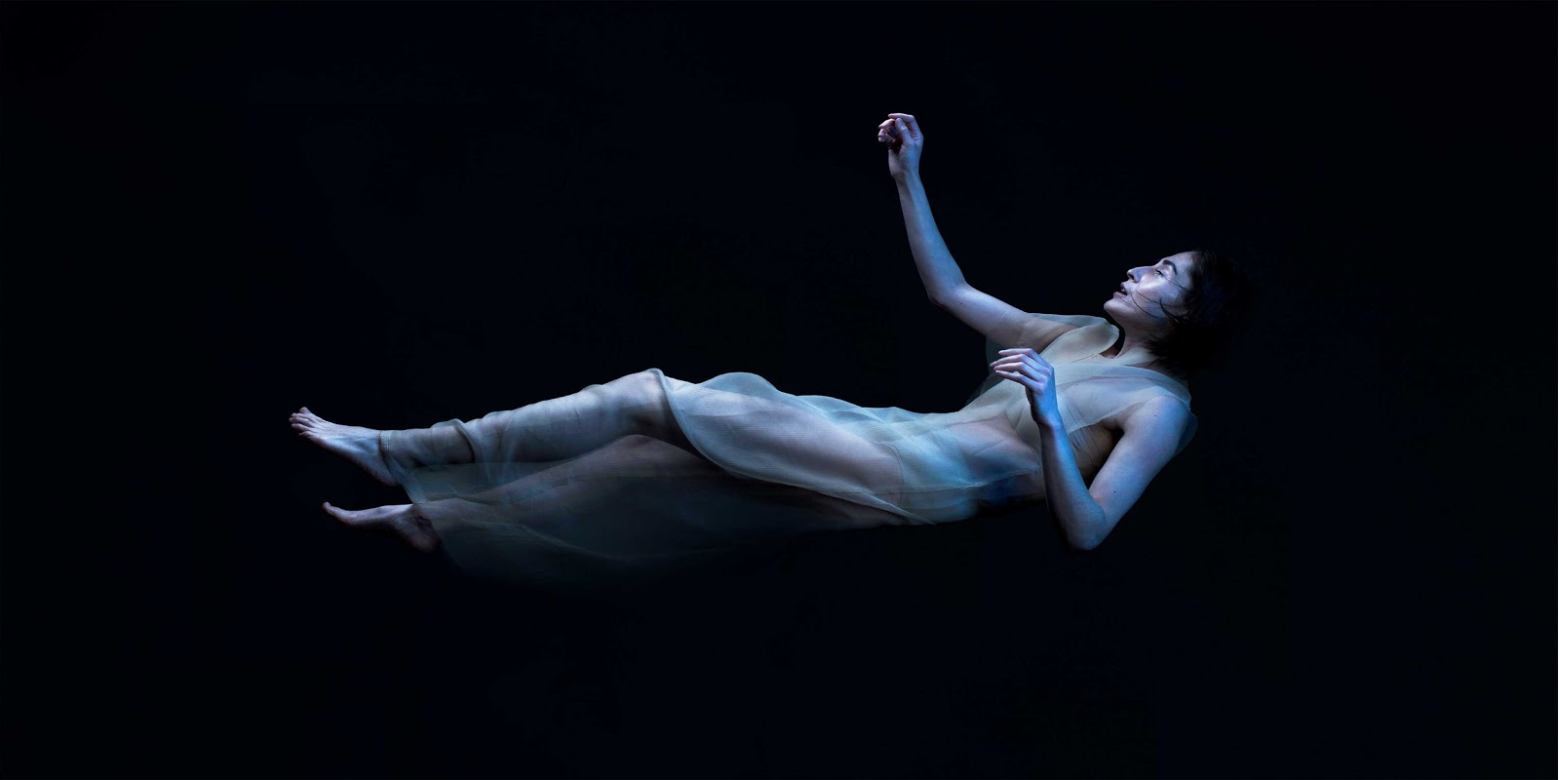 Photo courtesy: Somnei
Your friends are actually going to want to hear about the dream you had last night after an evening at Somnai, an experience that invites audiences to learn the art of lucid dreaming. Over 90 minutes – across a 20,000 sq. ft. Clerkenwell warehouse in London– live performance, multi-sensory elements and immersive technologies merge. The result is a cryptic augmented reality that feels like an episode of Netflix's Black Mirror.
You are a patient of the Somnai Institution, with an appointment that will take you deep into your own psyche. As a group of six you check in all worldly possessions in exchange for sleep trackers, bed socks and dressing gowns. Then, a guide leads you through the different stages of the immersion. First is yogic breathing, reclining and sensory hypnosis, spread out through a series of imaginative and playful spaces. After deep relaxation and a bedtime story, it is time to dream.
With the help of 'sleep masks' you step into a surreal, subconscious landscape. It's a wholly immersive experience, recreating exhilaration of soaring over the city, with the wind in your face and a lurching fear of falling in the pit of your stomach. The technology is thrilling, but the real impact of the show comes from the interplay between virtual reality and more traditional theater. Dreamers are taken through a nightmarish narrative played out through actors and sets where a few moments of horror draw together the different themes and images into a coherent story.
4. Burning Man — Black Rock Desert, NV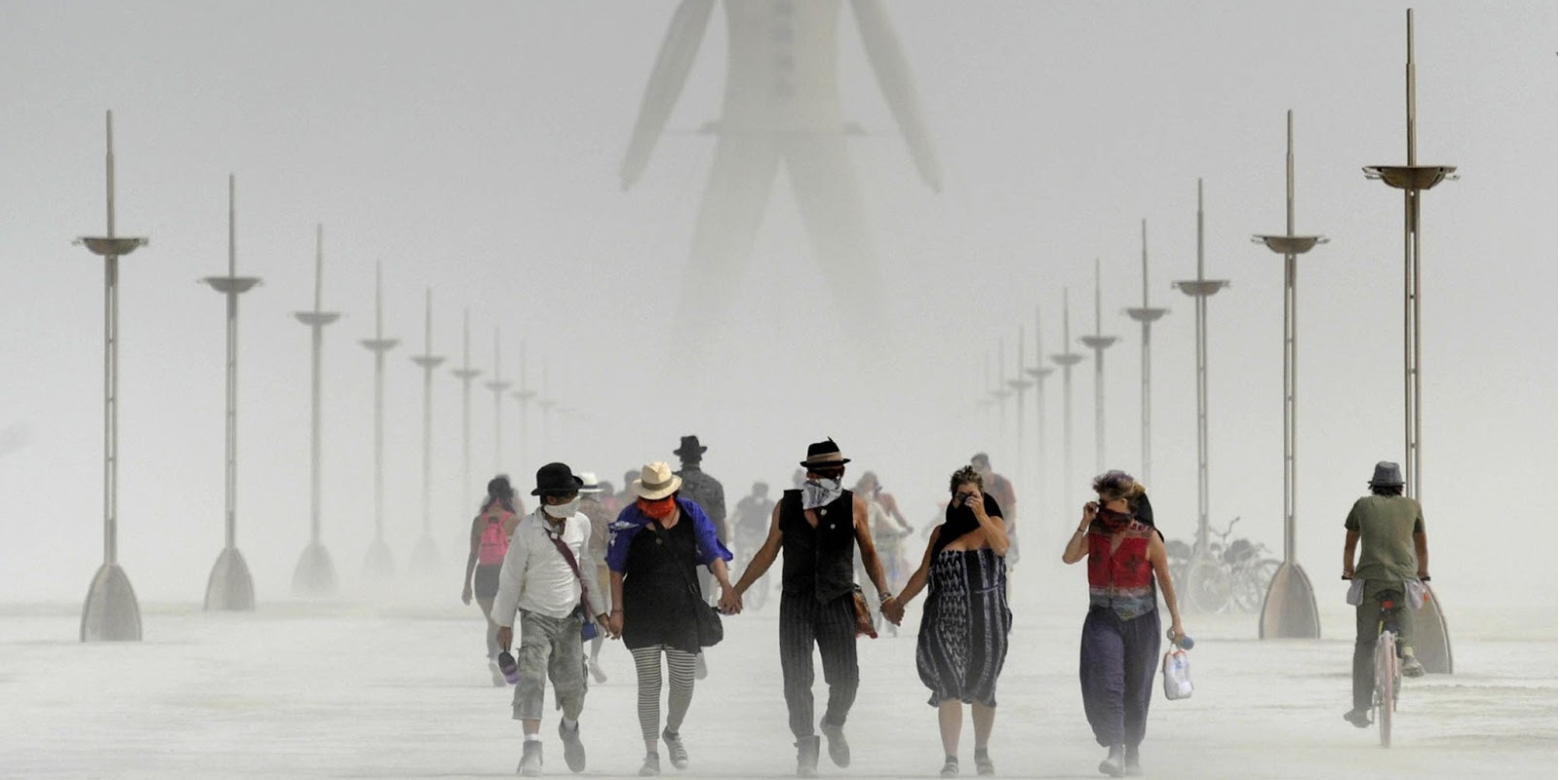 Photo courtesy: Chicago Tribune
Probably the ultimate immersive guest experience, Burning Man is an annual event in a temporary city erected approximately 100 miles outside of Reno. Described as an experiment in community and art, the annual event is influenced by ten main principles: radical inclusion, self-reliance, and self-expression, as well as community cooperation, civic responsibility, gifting, decommodification, participation, immediacy, and leaving no trace.
More than 60,000 people of all ages and demographics pour into the Nevada High Desert for eight days, but brands are not welcome at the gathering. "Burners" embrace each other on the way in and say, "Welcome home" as people pass through the gates. They call the outside world "the default." And what they experience during the week on the "playa" (dried lake bed) is considered "reality." 2019's theme, Metamorphosis, is a celebration of change, and an exploration of uncertainty. According to their website:
"It invites a consideration of time; not its circular nature, or its attendant ritual, but in this case the relentless flight of time's arrow, and an embrace of the elusive now. Memory is fickle, and the future is uncertain. None of us knows what he or she will become, but we can seek to understand where we are at this point in our transformative trajectory, this fleeting chord on the strings of existence."
---
---
---
MORE INSIGHTS ARTICLES LIKE THIS ONE: