By Samantha Stallard, Director of Marketing & Business Development
Many of us have used this time for self-reflection. Whether that be newfound hours to focus on the hobbies that bring us the most joy or planning for a future return to the activities we miss the most while isolating at home, for the Concierge.com team, we're reflecting on our events. As we've discussed ad nauseam, events hold so much importance because they bring groups of like-minded people together to share in their passions — and we miss creating those experiences.

---
---
So, in an exercise that is as much self-care as it is nostalgia (with a healthy dose of optimism), the event concierge services team takes us on a walk down memory lane to reflect on some of the best events they've ever worked on and highlights what made them so special. From zombies to country music, here are four events we can't stop thinking about:
Samantha Stallard: What's the best Concierge.com event you've ever worked on?
Emily O'Reilly, Client Services Manager: It's hard to pick just one, but I would say the Capital One VIP Experience at the 2019 ESPY Awards. It truly showcased the VIP experience and behind-the-scenes access Capital One gives their clients and customers at each of their events. Our group of clients and customers had the chance to tour the awards location and gain behind-the-scenes access to the ESPY awards. Then, the guests had their hair and makeup done before walking the red carpet into the show. Capital One also gave their guests special access to the pre- and post-event parties.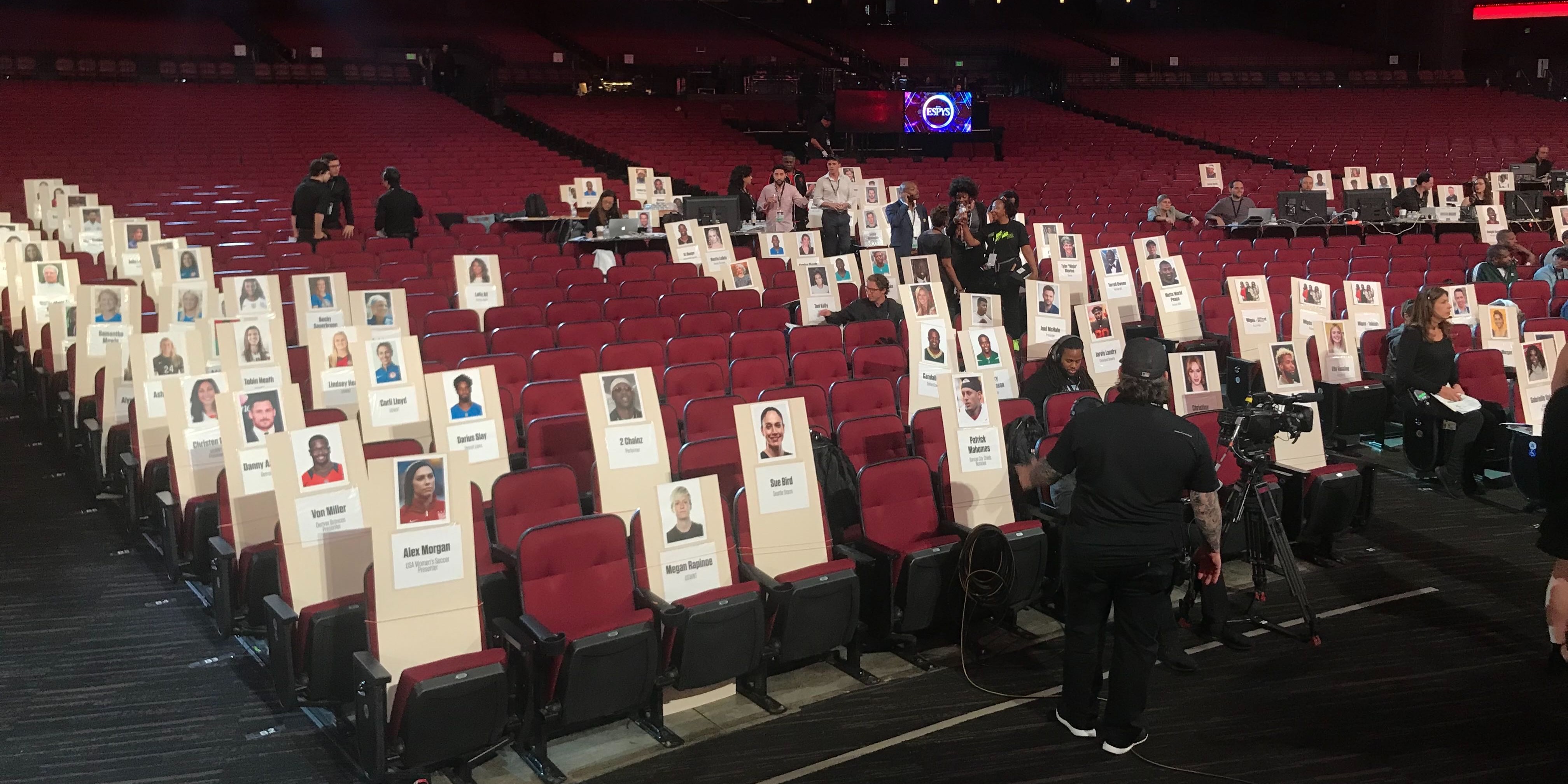 Photo courtesy: Emily O'Reilly, Capital One VIP Experience at the 2019 ESPY Awards
Meaghan Kenny, Executive Assistant & Client Services Associate: The best event I've ever worked on was AMC's The Walking Dead On-Set Fan Party. This was a once in a lifetime experience for a group of ultimate fans to travel to Alexandria, Georgia to visit the world inside their favorite show. They were able to tour the real set, learn behind-the-scenes details of The Walking Dead's most popular scenes, and meet some of their favorite cast members.
Stephanie Imperato, Jr. Client Services Manager: The best event I've ever worked on was the Garth Brooks Dive Bar Tour! The tour was created to promote the release of Brooks' latest single, "Dive Bar" featuring Blake Shelton, and invited country music fans to enter a sweepstakes for the chance to join him in dive bars across the country for intimate, live performances.
Emily Gabriele, Director of Business Development & Client Solutions: It's tough to pick just one! Each event poses its own set of challenges and highlights to work through, but one of my favorites is The 2019 New Yorker Festival.
ss: Why was this the best work experience?
EO, Capital One VIP Experience at the 2019 ESPY Awards: It was the perfect example of how our event concierge services team amplifies the guest experience at an event. From having a personal event concierge contact to answer any questions they had, to personalized text message reminders and surprise coffee deliveries, this event fully encompassed a true VIP experience. Also, this was my first real awards show, so it will always be a great memory!
MK, AMC's The Walking Dead On-Set Fan Party: I'll never forget this experience because of the people I met. This group of winners was so special because of their genuine enthusiasm for the show and how grateful they were to be there. They soaked up the experience and were eager to see and learn as much as they could. They were happy to interact with me, other guests in the group, and The Walking Dead cast and crew.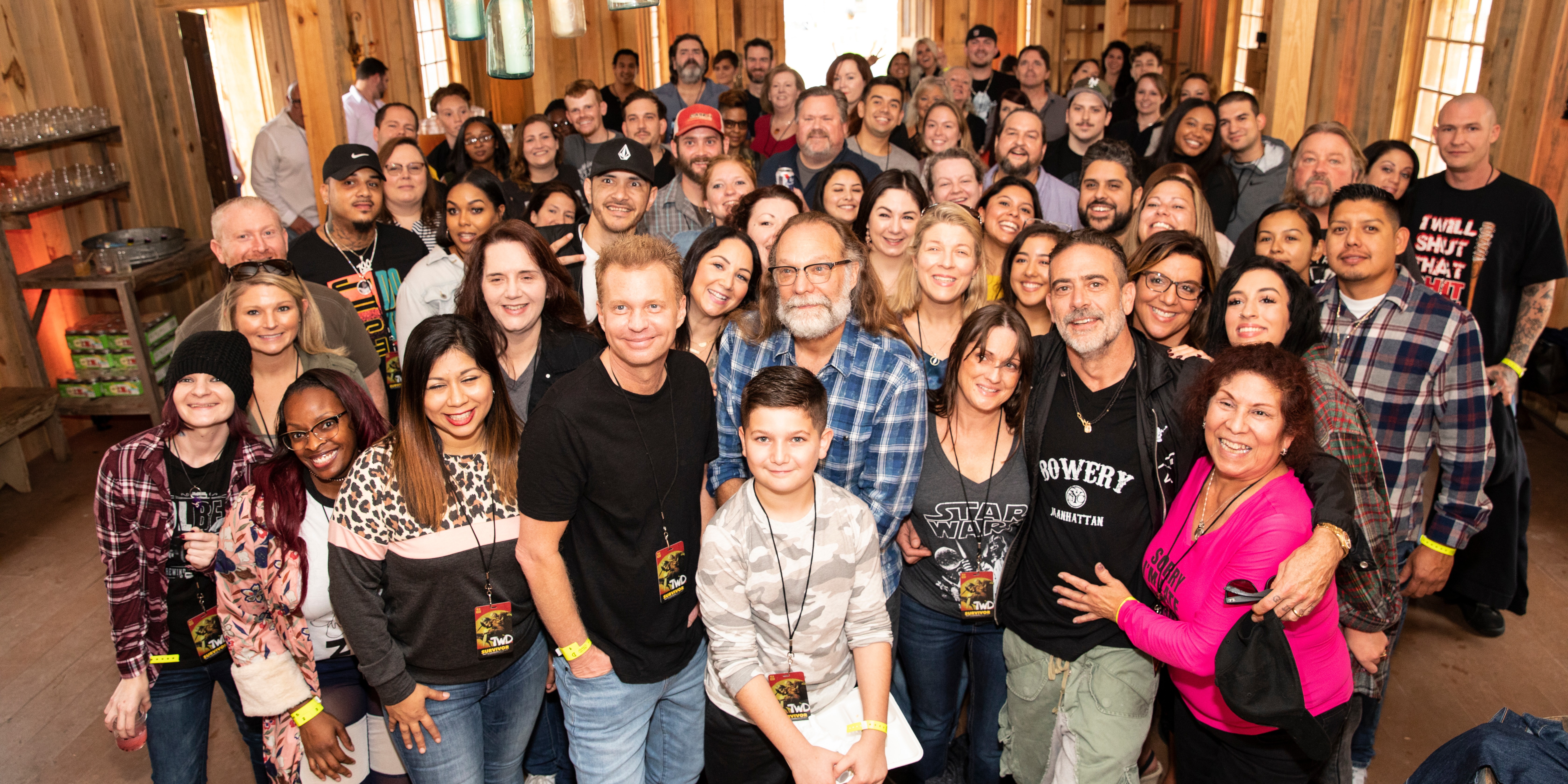 Photo courtesy: AMC, The Walking Dead On-Set Fan Party
SI, Garth Brooks Dive Bar Tour: A big reason this was so rewarding is my love of country music, but it was so much more than that. Working with Garth Brooks' management team was a great experience and these contest winners went absolutely crazy when he hit the stage. We had to shut down an entire town and bring in last minute big screens to broadcast the concert to the crowds that had gathered outside. It was incredible to see people come together for the music.
EG, The 2019 New Yorker Festival: 2019 was the 20th anniversary of "Festival" so, it inherently held a lot of weight, prestige, and nostalgia. The team working on every aspect of the event was incredible and it was an honor to be a part of it. The Concierge.com team was also on the ground floor for the ideation of the new Premier Pass product for Festival that was wildly successful. It sold out of inventory in a matter of days – before the lineup was even announced!
ss: What was your role leading up to/onsite?
EO, Capital One VIP Experience at the 2019 ESPY Awards: For this event, Concierge.com managed the consumer experience from start to finish. Pre-event, we built out a custom registration and RSVP site in our platform, managed all RSVPs and communication with guests, booked their airfare and ground transportation, managed a hotel rooming block, and produced customized itineraries for everyone. While onsite, we managed the check-in experience alongside any guest inquiries or communication about the event, helped set up activations throughout the weekend, sent out live SMS text message reminders, helped assist with ground transportation for excursions, arrivals, and departures, and coordinated post-event surveys to collect data for the client.
MK, AMC's The Walking Dead On-Set Fan Party: I was the guests' main pain of contact leading up to the on-set fan party. I booked their flights and hotel rooms, coordinated their itineraries, and answered all of their questions to ensure their trip was as seamless as possible. Once onsite, I helped set up the party, prepared merch bags, and worked with our onsite team to make sure everything was ready for the guests. I managed check-in and took on the role of 'go-to friendly face' for any questions.
SI, Garth Brooks Dive Bar Tour: Leading up to the event we helped create the sweepstakes websites where local country music radio stations would direct their listeners to enter the contest. Once winners were chosen, I booked their flights and hotels and communicated all relevant information until show day. As the onsite lead, I helped with the VIP line into the dive bar and ensured every guest was taken care of and felt like a true VIP! Since this was a tour, it was awesome to meet different fans across the country.
EG, The 2019 New Yorker Festival: Our involvement started with our team helping to guide the conversations for the website design. From there, we served as the liaison between the design team and the development team for the website. As you may imagine, there were a lot of moving parts, approvals and deadlines to abide by, so our role managing information and timelines was far from small and we sold nearly 13,000 tickets! Then, our team booked the talent logistics for all three days of Festival, arranging airfare, train, ground, and/or lodging accommodations for about 120 artists and speakers. We created individual itineraries and provided real-time, on-site support for ground transportation to and from the Festival venues. We also supported the team to help facilitate targeted email outreaches to specific ticket buyers to inform them of event updates, namely, venue changes.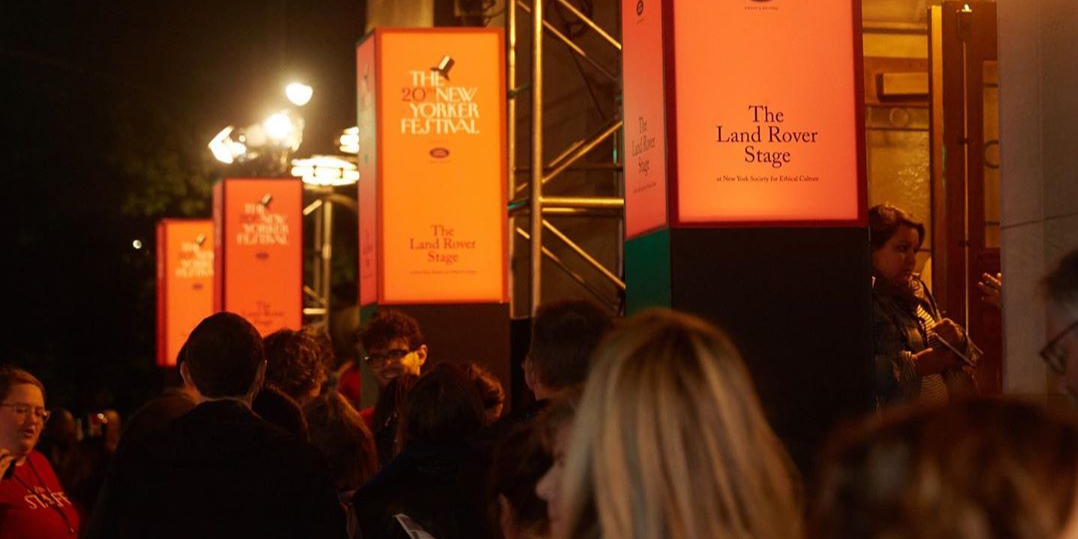 Photo courtesy: @kevinlinkphoto, The 2019 New Yorker Festival
ss: What was the response from the guests and client?
EO, Capital One VIP Experience at the 2019 ESPY Awards: According to the post-event data we collected everything was a success! The guests enjoyed the white-glove, VIP treatment they received and loved the once in a lifetime opportunity to attend the ESPY Awards. Anytime our clients and guests mention that they felt like a VIP at the event, we know our hard work paid off!
MK, AMC's The Walking Dead On-Set Fan Party: AMC was so pleased with how smoothly the event ran. The guests were over the moon about the incredible experience visiting the live set and were ecstatic to see fan-favorite character, James Dean Morgan, surprise them when they arrived. Some of these guests still reach out to me to tell me how thankful they are and wish they could relive their time in Alexandria.
SI, Garth Brooks Dive Bar Tour: I remember calling a guest to let them know they won the sweepstakes and they couldn't believe it. They almost hung up on me because they couldn't stop screaming with excitement! After the event we received emails thanking us for coordinating a "once in a lifetime trip."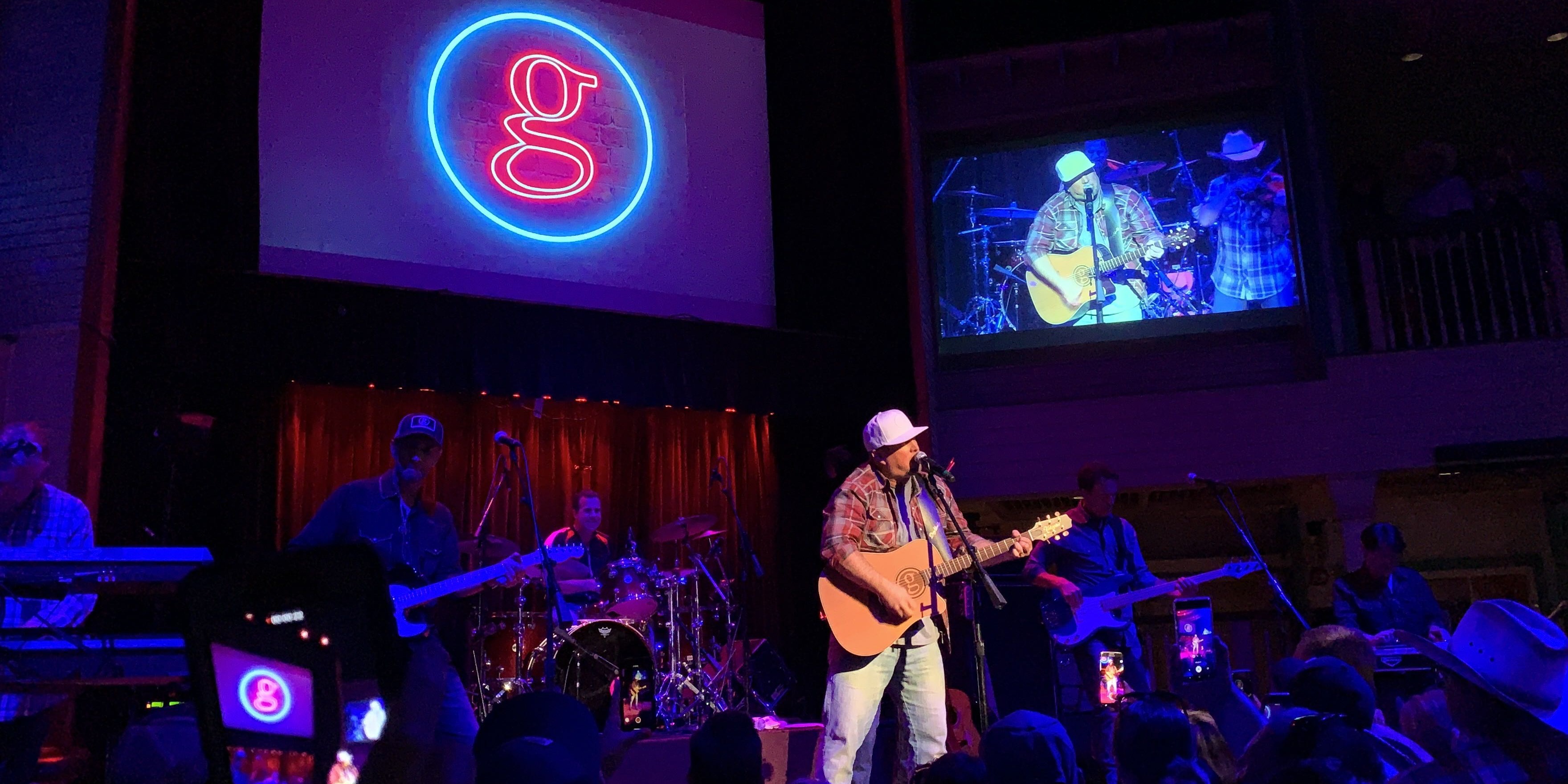 Photo courtesy: Stephanie Imperato, Garth Brooks Dive Bar Tour
EG, The 2019 New Yorker Festival: Across the board, our team received wonderful feedback. The consumers were pleased with the ease of the purchasing process and generation of their tickets from our platform and all of the customer-service inquiries were answered in a timely manner. The entire team that helped produce The New Yorker Festival was extremely appreciative and supportive of each other. We're excited to be a part of Festival for years to come!
---
---
MORE INSIGHTS ARTICLES LIKE THIS ONE: