By: Nicole Cornetto, Director of Product & Client Solutions
As a member of the Concierge.com Product Team working closely with clients on event solutions, I often get asked "What should I include in my event website?" While all event websites vary, we've put together a list of our top five best tips for creating an engaging event website, beyond the who, what, where, and when!
---
---
1. INCLUDE A STRONG CTA
It is crucial for an event website to include a clear, concise, and visibly obvious call to action (CTA). Do you want guests to RSVP to your event? Are you looking for them to purchase tickets? Perhaps you just want them to sign up for your newsletter. Whatever action you want potential attendees to take, make it clear on each page — don't keep them guessing!
Have two or more CTAs? Prioritize. If everything is a priority, then nothing is a priority. Decide what the biggest goal of your event website is and create visual hierarchy to prioritize the main CTA over the others.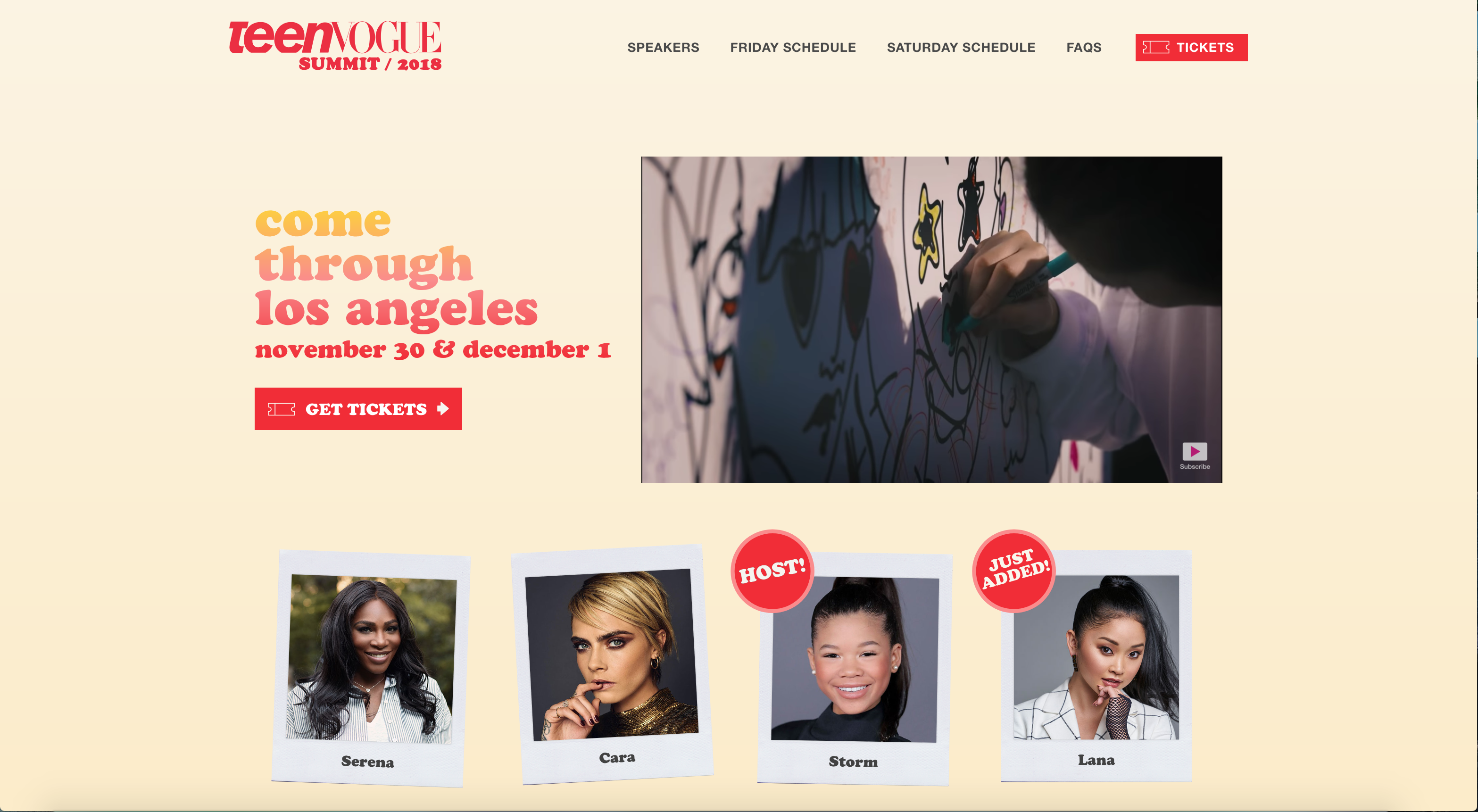 Image courtesy: Teen Vogue Summit
2. AVOID WORDY COPY
It only takes 50 milliseconds for users to form an opinion about your website and decide whether they want to leave your page or stay and engage. With this insanely short decision-making timeframe, how can you make sure you are making a good impression?
Users want to be able to find answers to their questions, quickly. By avoiding wordy copy and providing information that is succinct and easy to find, users will be sure to linger on your page longer. The easier it is for users to find information, the happier they will be!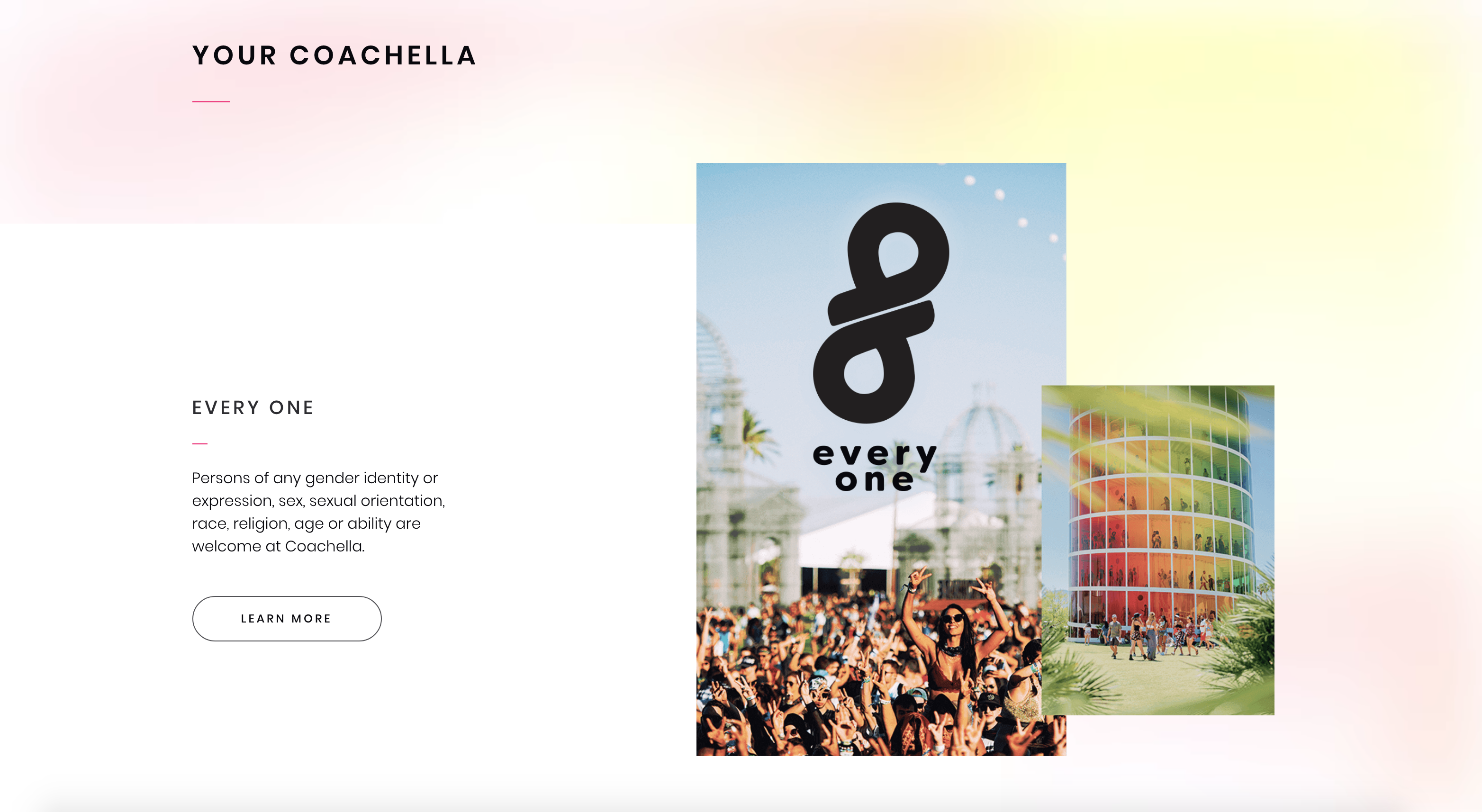 Image courtesy: Coachella
3. DESIGN FOR MOBILE
A whopping 59% of consumers register for events on their mobile devices. With more than half of your attendees viewing and interacting with your event website via their phones, it's extremely important that the experience on mobile is just as good (if not better) than the experience on desktop.
Here are some elements to ensure that your mobile design will be as user-friendly as possible:
Design CTAs to be finger-friendly: We mentioned the importance of including a clear and visible CTA on your event website, but it's just as important to make sure that the CTA's interaction is useable on mobile. When designing for mobile, it's best to make all CTAs, buttons, and linked elements big enough so that it's easy for someone who is not using a mouse or trackpad to interact with the site. These elements should be at least 44px X 44px so they can accurately be tapped with a finger
Make text legible: Consider the appearance of the text on your event website. Whether it's a header title or paragraph text, all content should be legible on mobile. To ensure your text is legible, choose a typeface that works well in multiple sizes, use sufficient color contrast between the background color and the text color, and be sure to choose a legible font size. Before you design your site, test out a few different fonts and font sizes on mobile to create a "style guide" and use these choices consistently throughout your site
Don't forget about the navigation: If your event website includes a navigation on desktop, give some thought to how the navigation will be displayed on mobile. We recommend having the navigation anchored to the top of the homepage, so users do not have to scroll to the top to click through to another page. Also, consider collapsing the navigation in a menu so it is only visible when users are attempting to interact
Image courtesy: Awwwards Conference
4. LINK TO SOCIAL
It is SO important for your event to have to have a social presence beyond your event website. Include the option for newly registered attendees or ticket purchasers to share their excitement about attending your event!
First, determine which social platform(s) will be the best fit for your event, and your audience, then allow users to post to these platforms directly through your event website. If you are using an event specific hashtag, be sure to make it visible on your site and encourage attendees to use the hashtag upon posting.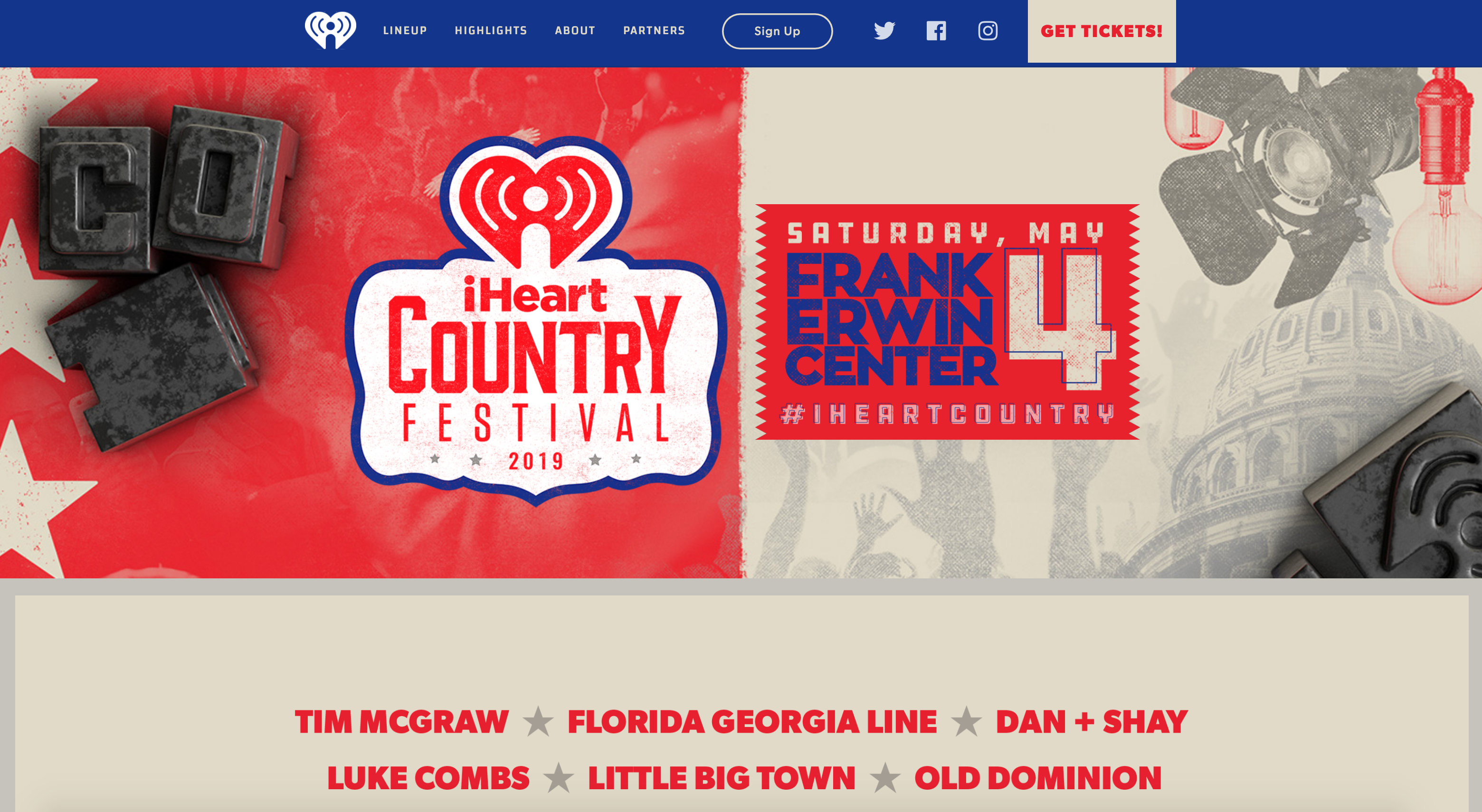 Image courtesy: iHeart Country Festival
5. ALLOW GUESTS TO CONTACT YOU
Is there parking? What time should I arrive if I want a good seat? I lost my confirmation email, can you resend? Guests have a LOT of questions. At Concierge.com, we strive to create exceptional and frictionless experiences for every guest. A huge part of achieving that frictionless experience is including an open line of communication for attendees to get answers to their questions.
An event website should always include a way for guests to contact you, whether through a contact form or by simply providing an email or phone number, it's important for guests to have answers to their questions before arriving at your event.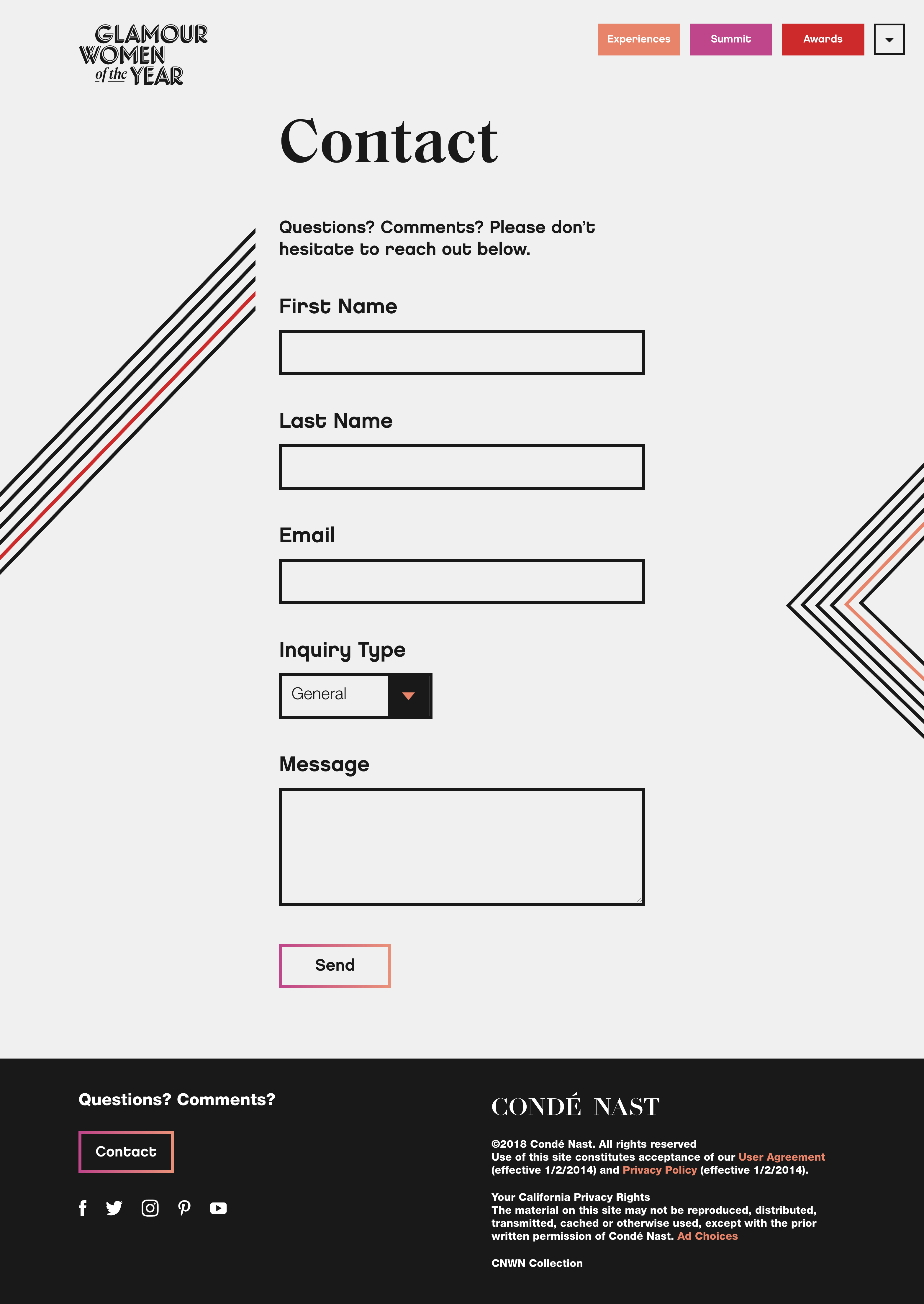 Image courtesy: Glamour Women of the Year Summit
---
| | |
| --- | --- |
| | Nicole Cornetto is our Executive Director of Product + Client Solutions at Concierge.com. Nicole was the first New York based Concierge.com employee and has been involved in evolving our software for the past five years. She holds a Bachelors of Arts in Interactive Digital Design from Quinnipiac University and resides in Hoboken with her fiancé, Andrew. |
---
---
MORE INSIGHTS ARTICLES LIKE THIS ONE: