By Adam Lifshitz — Executive Director of Product, Concierge.com
As we are putting on our finishing touches on the first version of our Seating Tool, it's only apt that I give you, our loyal community, a sneak peek into what to expect when we finally push it live.
---
---
This has been one of the biggest projects we've undertaken, spanning over several months, all in the sake of providing you with a feature-rich tool to manage your guests seating arrangements while being fully integrated with our core platform. If you haven't read it yet, be sure you check out our behind the scenes piece about it published a little while ago.

So what is the seating tool exactly?

In a nut-shell, it serves a dual purpose. The first core trait is to allow you to design seating charts through a user-friendly editor that doesn't require any inherent design skills. The second part of it is the ability to then assign seats to guests through a two-way integration with the Concierge.com platform.

Each one of these processes is jam-packed with useful features to provide with immense flexibility, customization and granularity that ensure seamless management of all the seating-related needs of your event.

But enough talking - let me show you what you can do with it!

1. First, you'd login into the tool using your existing concierge.com credentials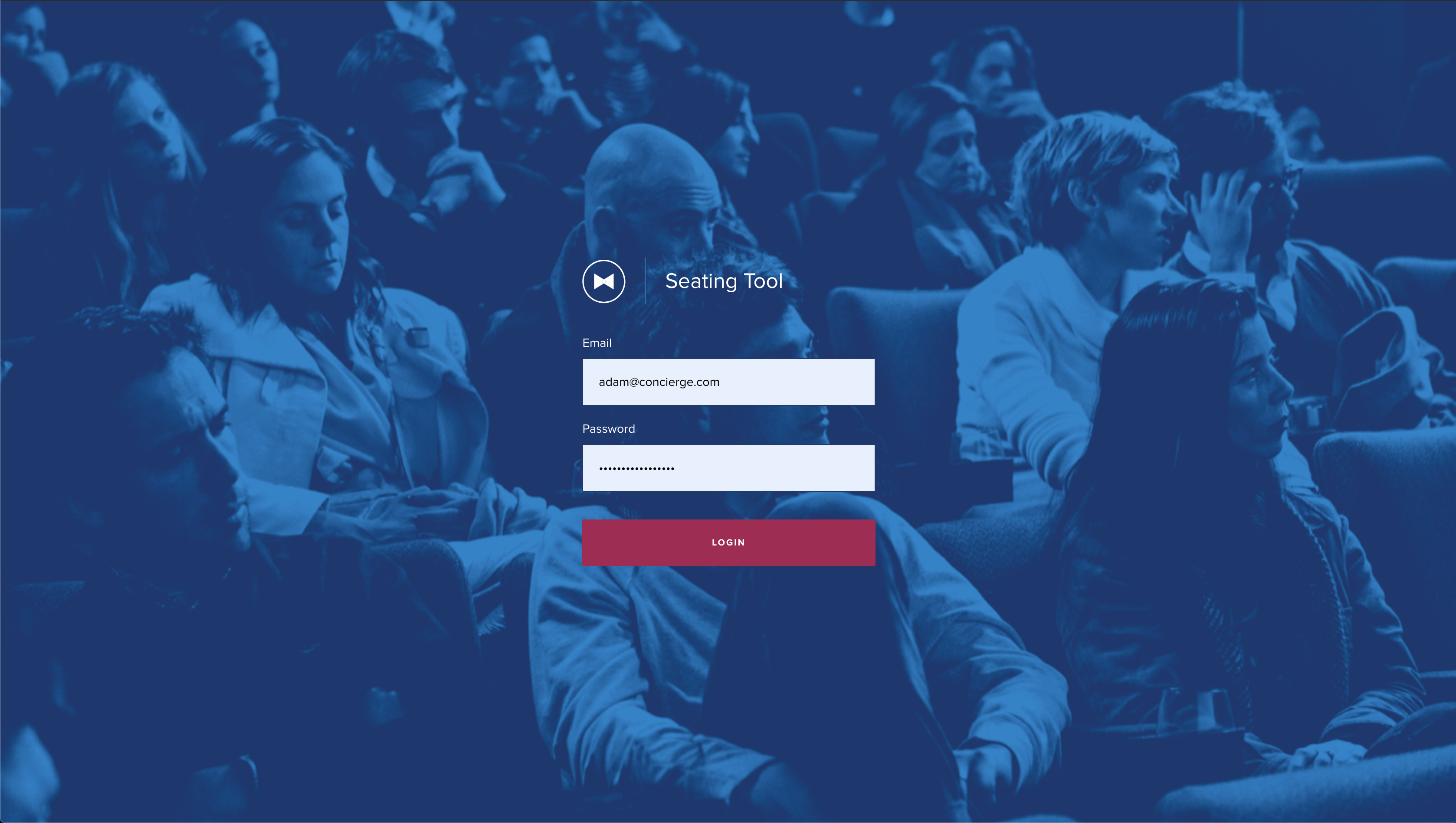 2. Any events under your account that require seating will show up as you log in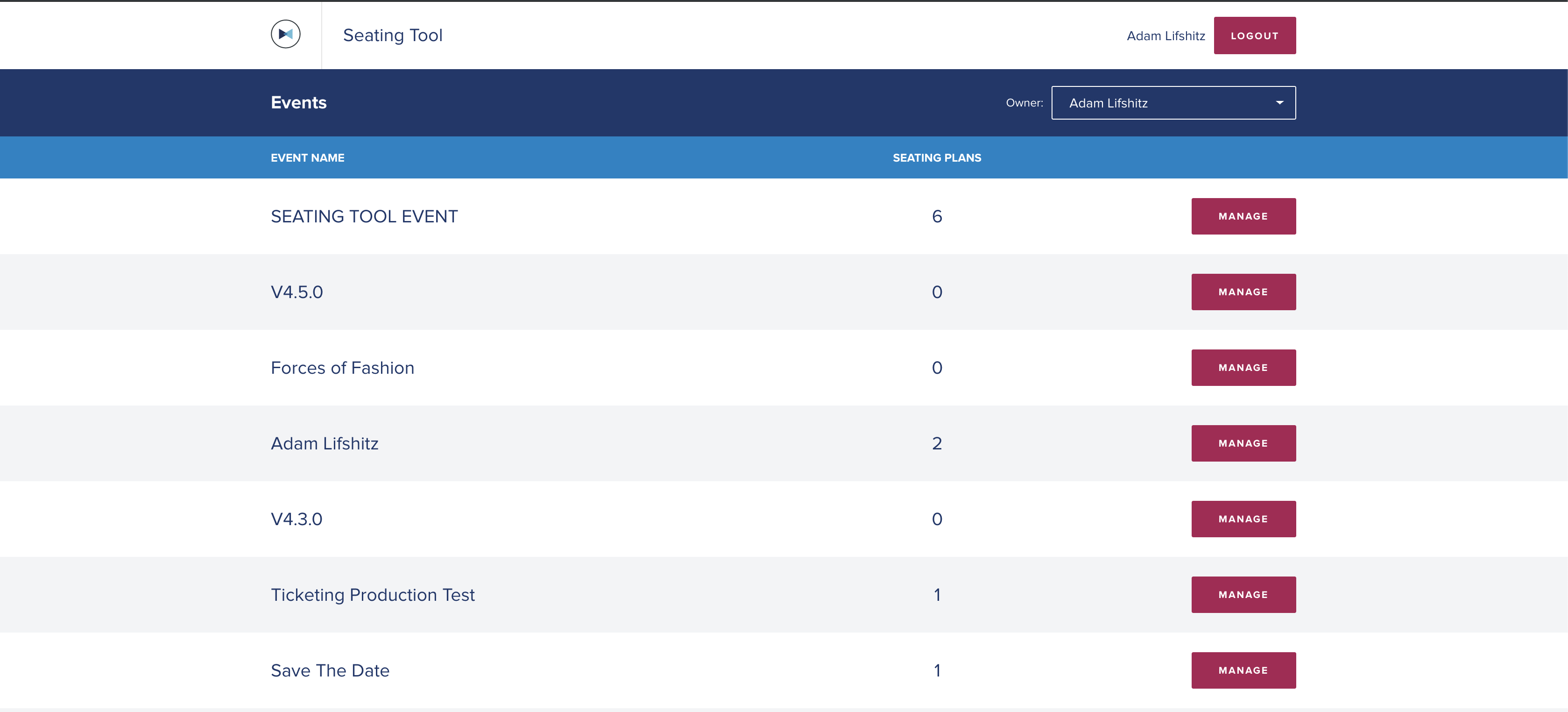 3. Once you've selected an event, you'll see all seating plans associated with that event. You can have as many as you want!

4. When creating a new seating plan, you can start with a blank canvas, or select one of our pre-designed charts, suitable for different purposes

5. With our seating chart designer, you begin to plot out your seating arrangements. Using sections, tables, rows, labels, categories, shapes, texts and more, you can keep things simple or go as granular as you need. If you have an existing architectural floor plan, you can upload it as your base chart and add bookable seats atop of it.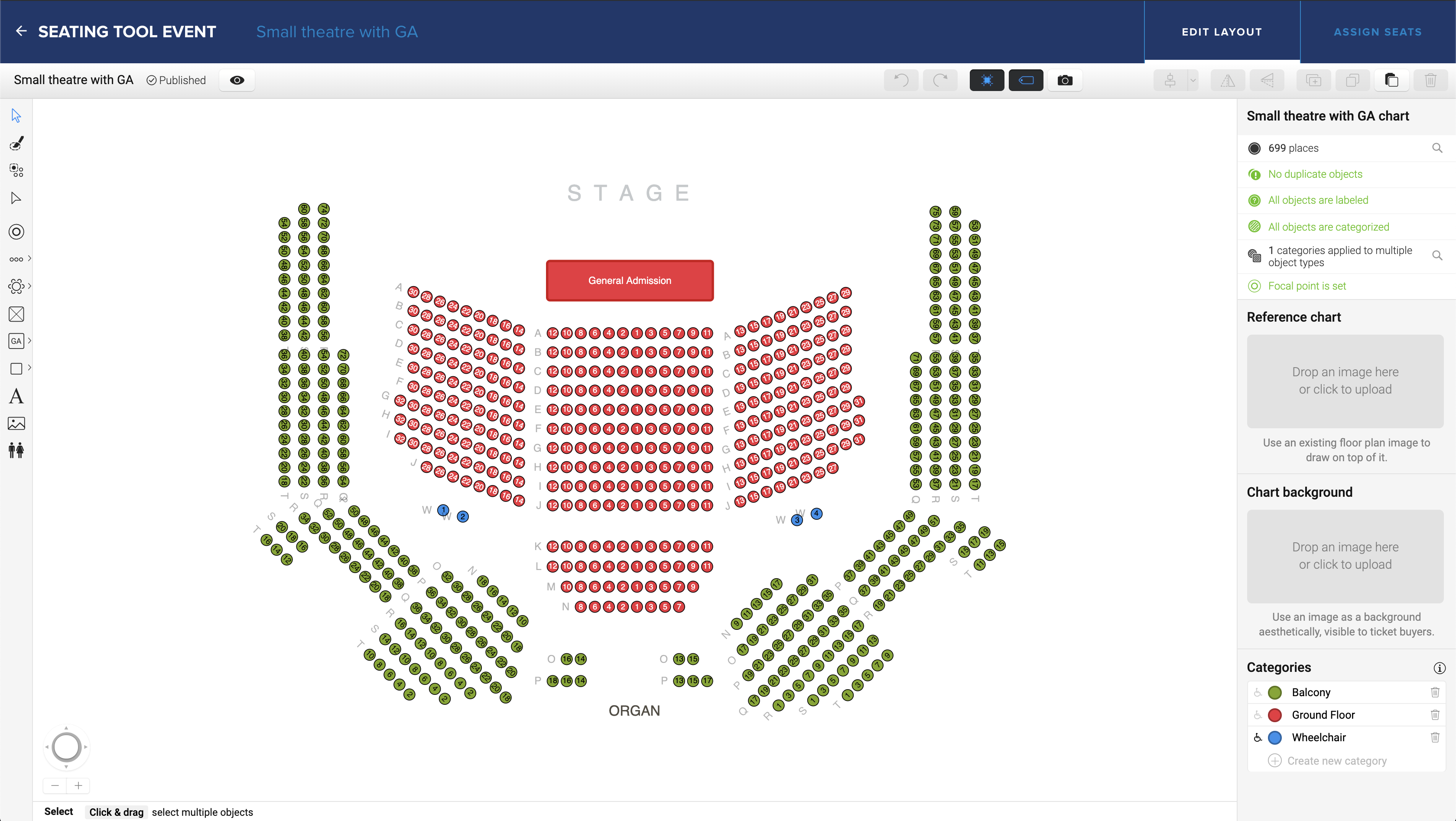 6. Soon as your seating chart designed and published, you are ready to move onto the next step of assigning seats. Here, the tool pulls all the guests for your chosen event directly from our platform and you can start assigning them to their seats.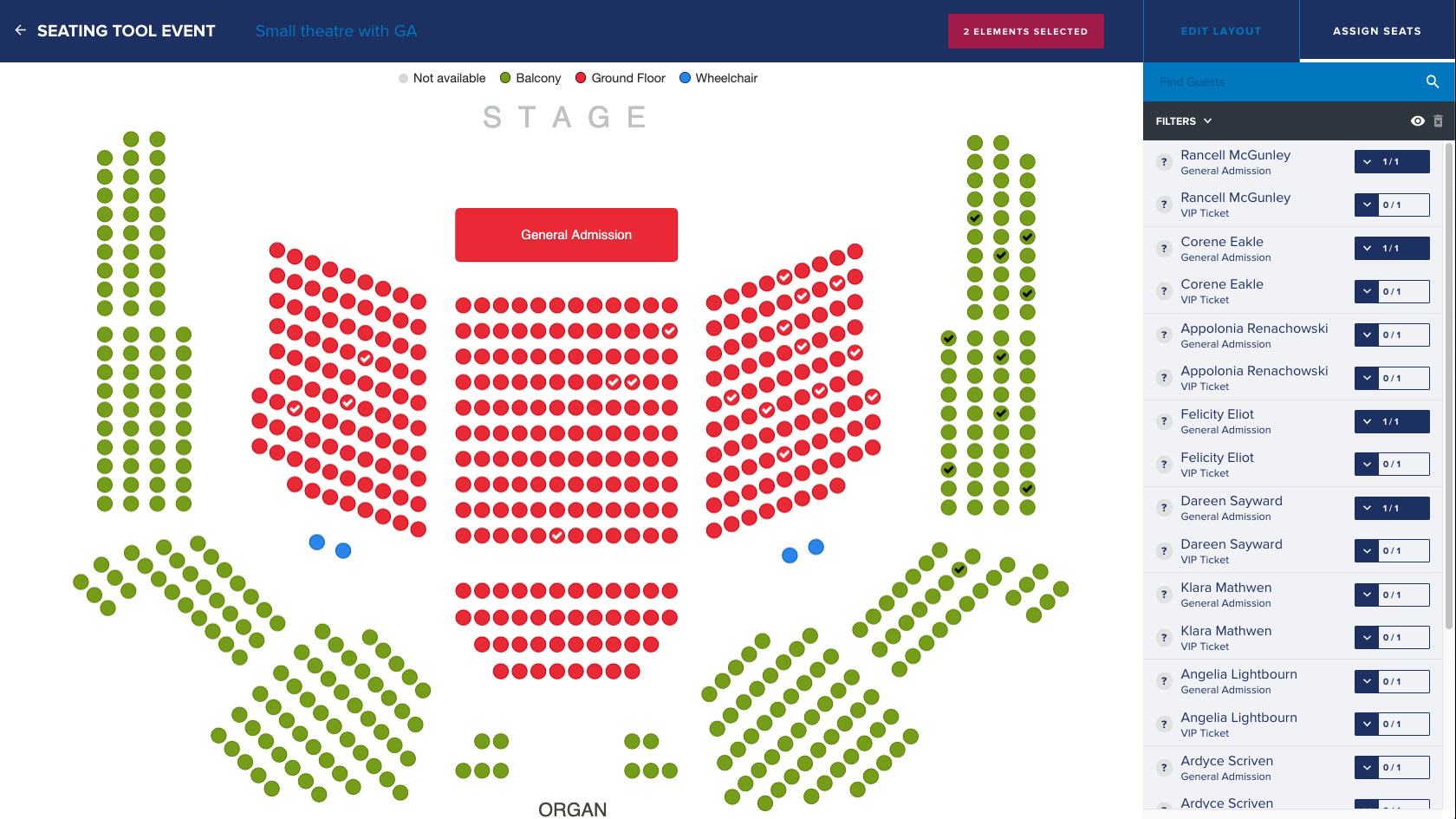 7. Once you've assigned seats to some (or all) of your guests, you can use a variety of available filters to narrow down your guest list. With any filters applied, the chart rendering will highlight the assigned seats to match your filtering.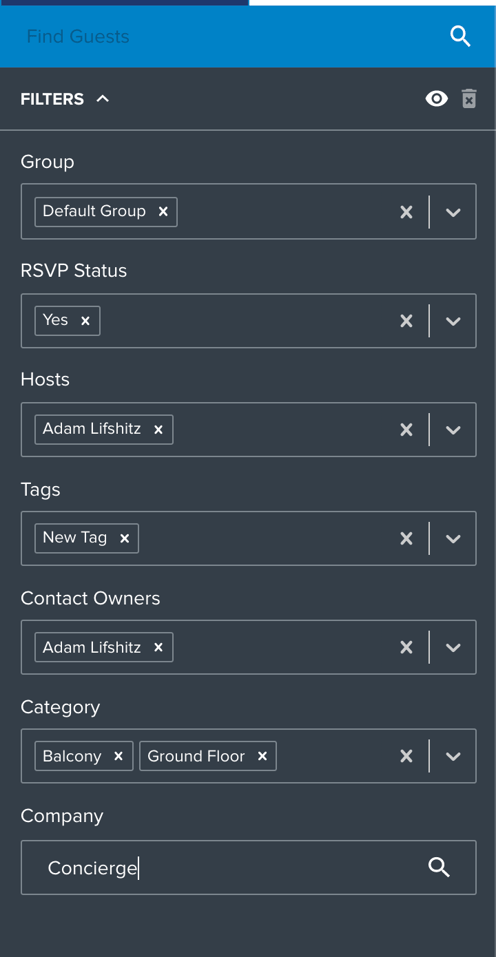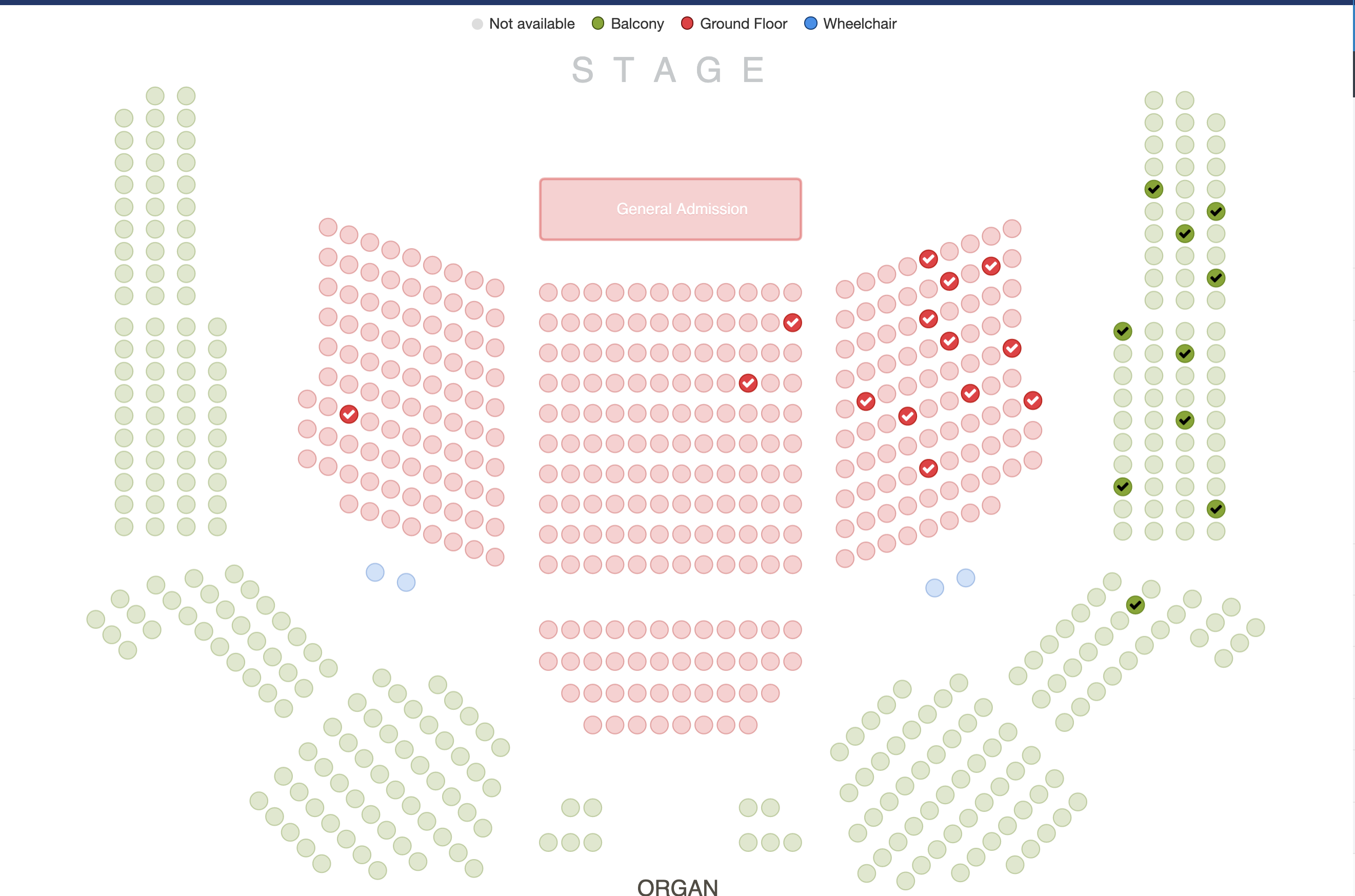 8. You can also select various areas in the render directly, and the guest list will adjust to only show guests that were assigned seats in the selected areas.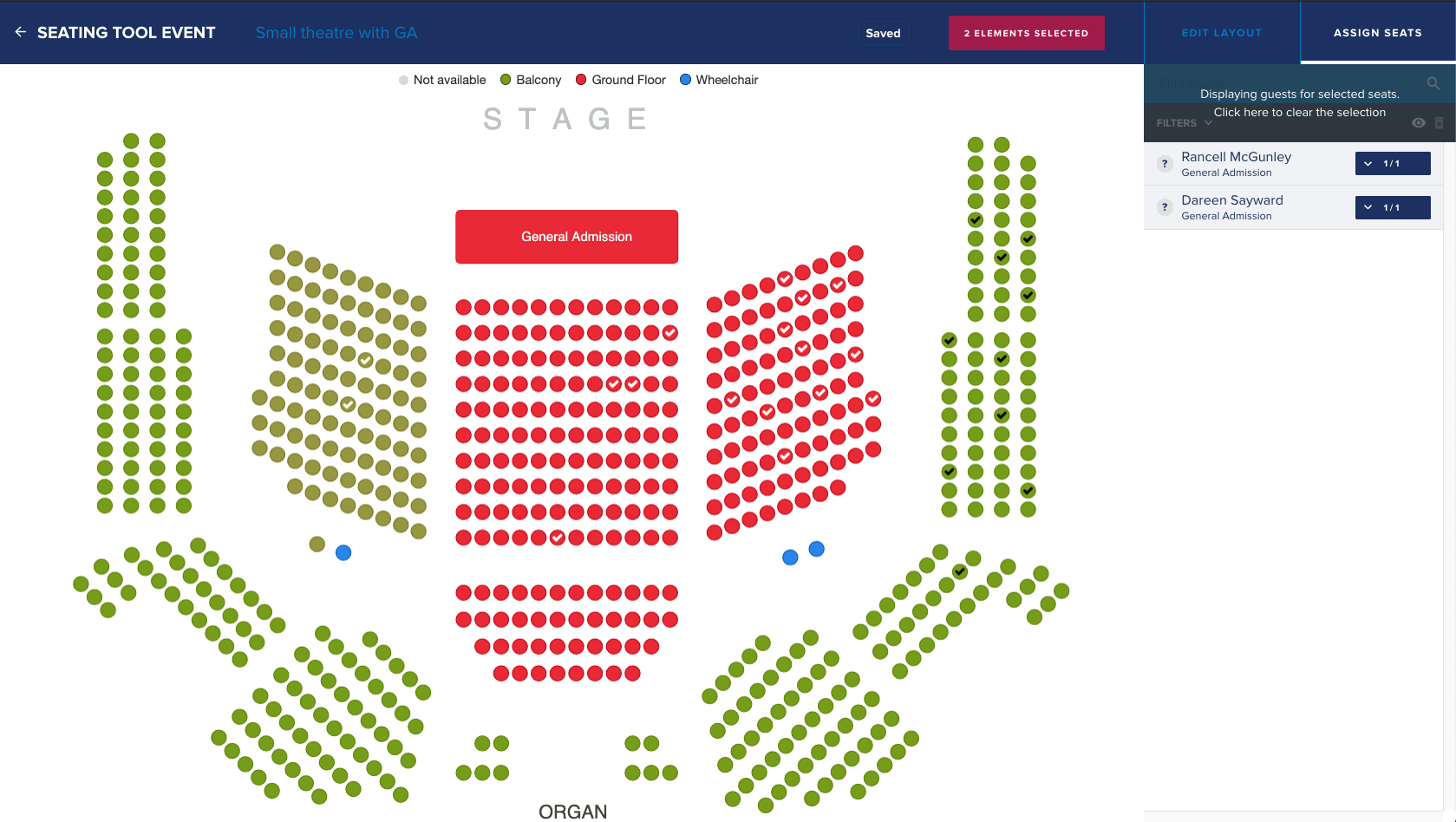 And that's it! Easy as that!

All assigned seating information is communicated and stored in the Concierge.com platform in real-time so you'll be able to view it there as well as within our mobile app. Click here for a full list of current capabilities that will be available as Version 1.0 of our Seating Tool

If you've signed up to become a beta tester, we'll be reaching out to you in the next few weeks with access to our platform and online seating chart tool, so you can start playing around with it.
---
---
MORE INSIGHTS ARTICLES LIKE THIS ONE: