By Samantha Stallard, Director of Marketing & Business Development
The events world is a close-knit group and there seems to be no fewer than six degrees of separation between every photographer, project manager, fabricator, and guest management team. Those close connections spark an industry of entrepreneurship and flexibility, as newcomers learn the ropes from industry professionals, work with increasingly high profile brands, then, for many, venture out on their own. No one is a greater example of this trajectory than Zachary Elmer, Principle at zae. here in New York City.

I sat down with Zach in the days leading up to one of his biggest projects of the year, AT&T TV Super Saturday Night in Miami, to discuss his roots in sports management, the big decision to move from Ohio to Los Angeles (then from LA to New York), and the *best* event team he's ever worked with.
---
---
Samantha Stallard: Tell me the story of your career. How did you get into the events world?
Zach Elmer: I graduated at a time where the job market was incredibly tough and, as a student-athlete, I had little-to-no experience in the world outside of class and practice. It became clear to me that even though I had a degree from a well-regarded Sports Management program at Ohio University, I was facing incredibly high competition with a limited resumé. I came across an Ohio University Alumni Program and started calling every person I could to set up informational interviews.
A few months later, I got an internship opportunity in Dallas under Jack Murphy for DIRECTV's Celebrity Beach Bowl and the inception of their Super Saturday Night program. I was able to get my feet wet in the events and entertainment Industry and was hired into a short-term operations job with the USGA during The U.S Open at Congressional Country Club. The job was great, and I had a blast, but I couldn't stop thinking about my time working on the Super Bowl event, so I packed my bags and moved to Los Angeles.
In LA, I reconnected with Jack and jumped into the various projects he was working on. I was incredibly fortunate to land in this environment during the beginning of my career. I was surrounded by a small, but amazingly talented team who all shared the same vision to elevate current projects and properties as well as create new ones.
In the upcoming years I worked on NBC Sport's Dew Tour, Qualcomm's Snapdragon product launches, Audience Network's Dan Patrick Show and Nick and Artie Show, and continued to work on DIRECTV's Celebrity Beach Bowl and Super Saturday Night. In 2014, I moved to New York to be with the rest of the team where we narrowed our focus on creating first-in-class events in unique locations.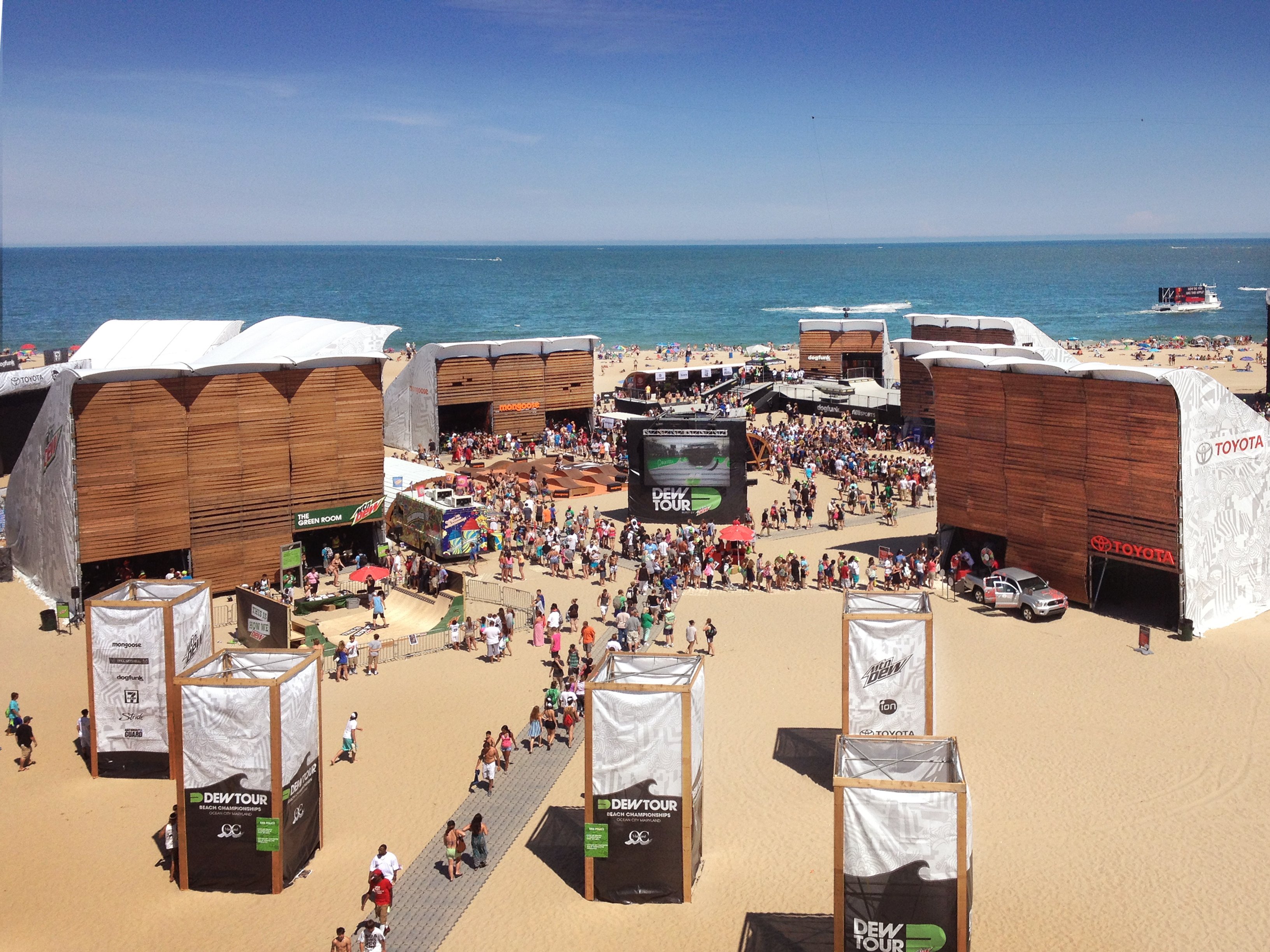 NBC's DEW TOUR- OCEAN CITY, MD: The new and improved DEW TOUR Experience in Ocean City featured custom-built sponsor structures to create a holistic design across the event where sponsors could bring their brands to life.
SS: Describe your latest venture, zae. Where does the name come from?
ZE: I had amazing opportunities early in my career, working on some really cool properties and events. Each one vastly different not only in terms of the event, but also my role. This helped me learn the various facets of events and allowed me to have a more holistic view of projects from start to finish. After 10 years, I felt like it was time for me to step-out and give myself the opportunity to work in some other areas and projects within the industry.
On zae., the story is somewhat uneventful. It's my initials, but I didn't want it pronounced ZEE-AY-EE so I just put it together and added a period to make that known. I felt like zae. was super easy to say and it looked clean. Keeping it lowercase was important as well. I didn't want it to read like a fraternity.
SS: What skills did you develop early in your career that you still apply in your current role?
ZE: Eagerness, teamwork, and flexibility. When I arrived in LA from Ohio I had no idea what I was doing. I learned a lot by jumping headfirst into any role, but mostly from mistakes I made. Teamwork was a familiar skill since I've played sports my entire life and was fortunate that my colleagues shared the same sentiment. Rallying towards a common goal and helping contribute to a team effort has always created a motivating workplace and the most successful events.
Lastly, but most importantly, I learned flexibility. Things don't always go as planned, but when you're able to find alternative, reasonable, and financially responsible solutions, you get back on track faster. I also learned being flexible and adaptive breeds creativity — not a bad thing at all!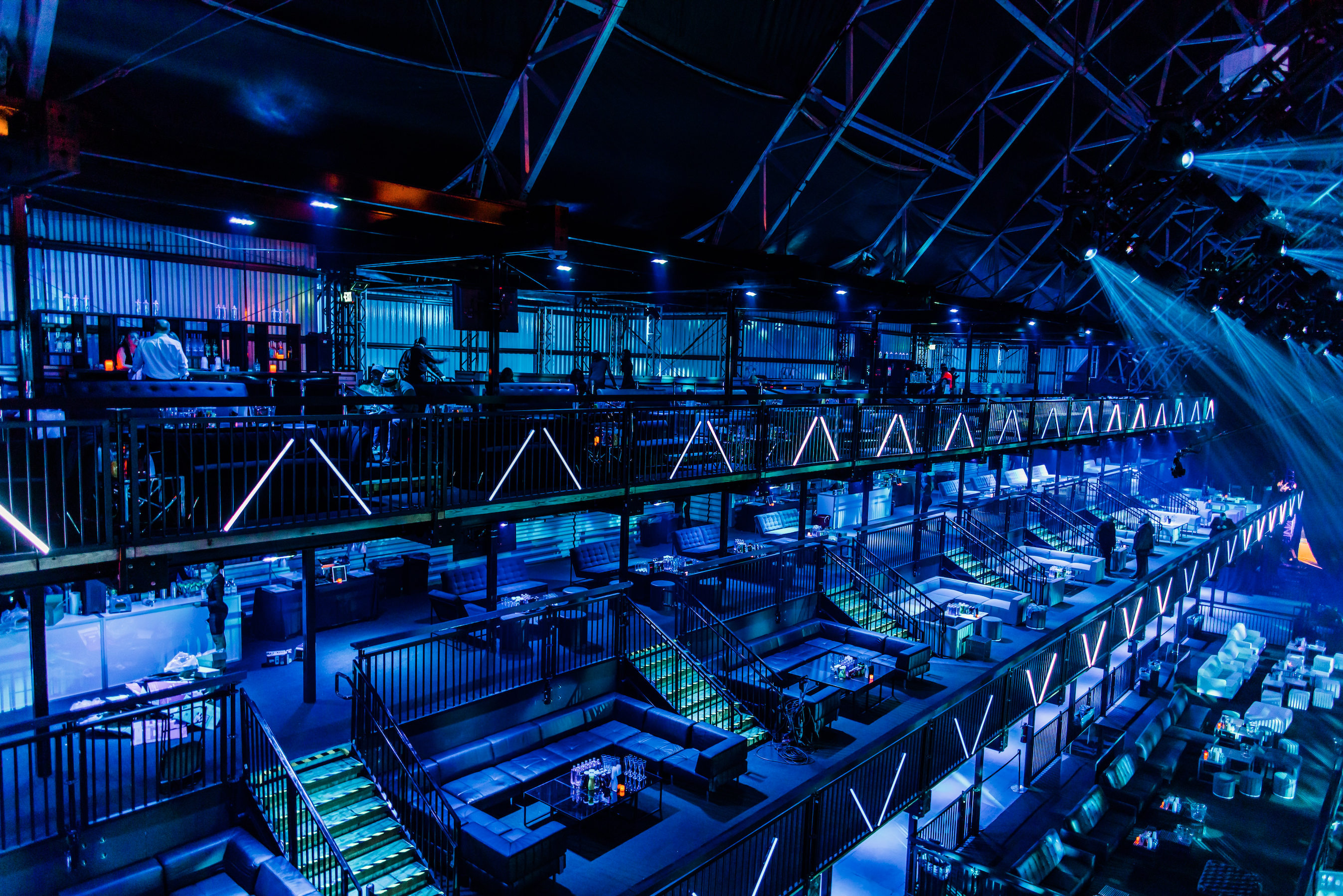 DIRECTV SUPER SATURDAY NIGHT: Over the past decade the program has been recognized as the paramount property around the big game. It has captivated Fortune 500 companies who host their guests, entertain celebrities, and provide guests with high-end hospitality, unique brand activations/experiences, and headline performances by A-List artists.
SS: What can brands do to improve the guest experience?
ZE: The guest experience is incredibly important at brand events. When done right, it allows the consumer to experience the brand in non-traditional ways by creating personal connections, long-lasting memories, and meaningful brand exposure for the participant. To improve, brands can carefully curate touch points throughout the experience to facilitate personal and emotional connections with all guests whether they have VIP or general access. It's important to keep in mind that what is memorable for one guest may not be to the next, so focus on top notch service while inside of the event space, and always look for ways to extend the event outside the four walls. This approach builds an ecosystem of shared personalized content and gives the guest an ability to revisit the experience days, months and even years later.
SS: Tell us about some of the coolest brands you've worked with. What made the experience stand out so positively?
ZE: I've been extremely fortunate to work alongside some impressive brands and over the years, but in my opinion DIRECTV/AT&T has been the one that stands above the rest. They have done a great job of creating unique brand activations around social calendar events throughout the year and their Super Saturday Night Program may be the crown jewel. There's a reason it's been the premier event and hottest ticket over the past nine years. They have built a tremendous amount of brand equity around the Big Game by combining unique locations with custom-built venues, and world-class talent with first-in-class hospitality.
What makes the experience stand out so positively for me begins with the team at AT&T. Their creative services and entertainment team is incredibly collaborative from development and planning to execution. We continue to bounce ideas off each other throughout the year and they give us the ability and freedom to be creative alongside them. Year-over-year, they push the boundaries with their creativity from event logos/look and feel, 3D digital animations, experiential activations and guest experience. They have also introduced the event to an in-home audience by partnering with live streaming platforms to bring the experience to consumers who cannot fly in for the weekend.
This year, the newly named AT&T TV Super Saturday Night will feature Lady Gaga on Feb. 1 in Miami, in a world-class custom-built venue, MERIDIAN at Island Gardens. It will be the biggest to date and marks the 10th anniversary of the program. Those at home can take part by joining the livestream.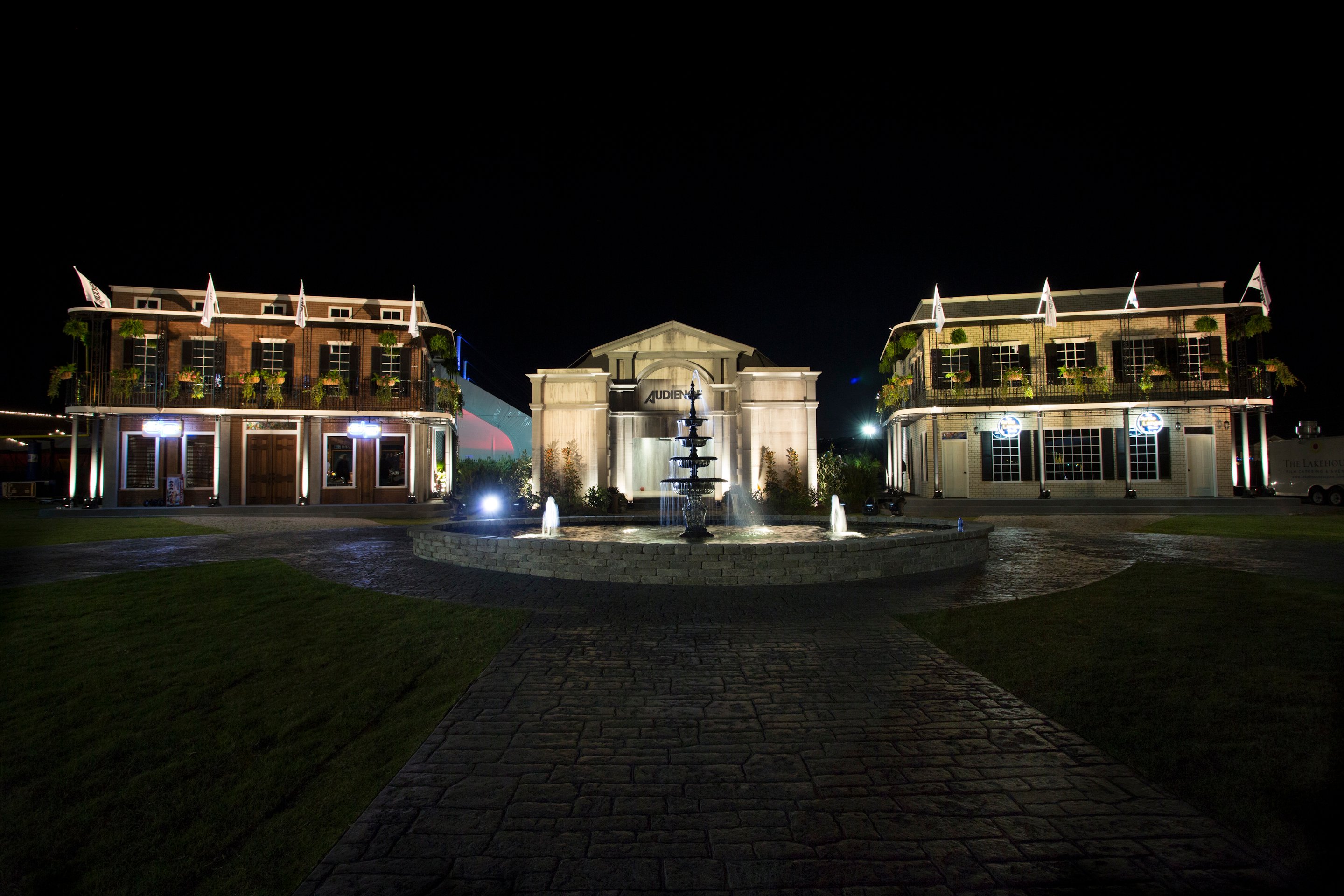 AUDIENCE NEWTWORKS, DAN PATRICK & NICK AND ARTIE STUDIOS- NEW ORLEANS, LA: Audience Network's Dan Patrick and Nick and Artie Studios in New Orleans constructed a temporary, but fully functional TV production space designed to fit into the elaborate and authentic nature of New Orleans.
SS: If you were to advise a brand hosting an event for the first time, what advice would you give them?
ZE: It's an old adage, but first-impressions are key. It sets the tone for your event and the association with your brand; make the entrance as impactful as you can, but don't do it by slapping your logo throughout the area. Everyone knows why they are there, they know it's your event, but instead make this your first opportunity to create a connection with your guest. Whether it be an "Instagram-worthy moment," unique display of branded content or white glove service, you want to have them say, "WOW" from the moment they walk in which often carries though the remainder of the day/night.
SS: What's next for you and zae. in 2020?
ZE: I'm looking to forward to continued learning and the opportunities to surround myself with talented people within the industry. I want to focus on creating and working on unique experiences during marquee social calendar events. I can't say exactly what's coming for 2020 yet, but definitely some exciting moments on the horizon!
"Don't bypass the details and focus on all aspects of the guest experience from arrival to exit. Nothing puts a damper on an amazing event like bad customer service, long restroom lines, or a bad traffic plan." - Zach Elmer, zae.
---
| | |
| --- | --- |
| | Zach Elmer is the principle at zae., a management consultancy specializing in design, planning and execution within the live entertainment and event space. With a goal to create deep rooted personal experiences, Elmer values an out-of-the-box, never-been-done-before mentality while collaborating with clients to achieve a unique event environment. The cornerstones of his approach is through architecture, design, hospitality/service and the element of surprise. |
---
---
---
MORE INSIGHTS ARTICLES LIKE THIS ONE: