By Samantha Stallard, Director of Marketing & Business Development
The creativity and resiliency of the event industry has been on full display the last six weeks. Our industry changed seemingly overnight in early March, but no one has cowered in the shadows waiting for shelter-in-place orders to be lifted just to return to #eventlife as usual — least of all A.J. Veleta, Experiential Technologist and Executive Director at EventsTag.
---
---
Veleta is a true creative, the type of person who answers questions that have yet to be asked and sees opportunities where no one else is looking. He didn't need an international pandemic to push experiential and digital boundaries, but he's taken our current state and used it as an opportunity to create brand new connection channels and opportunities for joy.
Veleta sat down with Emily Gabriele, Concierge.com's director of business development and client solutions, to discuss what it takes to be an experiential technologist, the most impactful brands he's ever worked with, and the importance of using this time to fuel creativity and honor that crazy idea you have.
Tell me the story of your career. How did you get into the events world?
First off, thanks for having me on the blog and I hope everyone is keeping safe. Wild times we're in right now globally and particularly for us purveyors of live experiences. So, I got my start in the experiential industry back in 2011 taking on marketing roles with Red Bull and then Sony Music while finishing up my business degree at Ohio State. The university had loads of programs to place you in "normal" jobs, but I kept finding myself inspired by less traditional paths where there were an abundance of creative and technical challenges to tackle.
From organizing a massive DIY box car derby races for Red Bull to building and selling my first mar tech app that showcased video streams of popular nightlife spots in real time, a good majority of my tertiary education definitely came from outside the classroom. Then in 2013, I met my partners at EventsTag where I saw a real opportunity to build a technology business from scratch in the experiential space. So I took the leap from Columbus, OH to New York City and have been based here ever since.
Describe what you do as an experiential technologist and tell me a little about how you've adapted to the ever-changing events industry.
So, my job involves utilizing various technologies to bring brand stories to life in experiential environments, whether they be digital or physical in nature. Interactive technology solutions have increasingly become more integral to delivering brand experiences and I operate at the intersection of creative, production, and technical to drive concepts from mood boards to live environments. In both the tech and events sectors I've had to accept that the only constant is change, and have learned to always be looking for new ways to swim in that current.
For example, one of the first technology products I offered to brands was a live Instagram slideshow tool for jumbotrons which relied heavily on the (Facebook owned) Instagram API. When the Cambridge Analytica scandal broke in March of 2018 that API was suddenly shut off without a viable stop gap and would have effectively shut down our business overnight. Fortunately, in 2016 we had started diversifying our technical capabilities into AR, automated content creation, RFID, IoT, etc., so the majority of our projects weren't affected. It really is that constant curiosity that not only allows you to survive but to continue to deliver novel experiences for your brand partners.
What skills did you develop early in your career that you still use today?
The one that stands out to me as critical is the ability to listen with intention. Some mentors of mine really helped instill this in me early on and is something I've been grateful for ever since. From negotiating, to hiring, to producing events, for me, it all starts with properly listening to all the stakeholders involved and asking the right questions. I've found most project pitfalls stem from a lack of information parity and whatever your process, you really have to listen and understand your stakeholders to deliver whether they be your team, producer, developer, client, or even a guest offering feedback on your experience.
Tell us about some of the most impactful brands you've worked with. What made those experiences stand out so positively?
That's tough to say. Two of my personal passions have always been music and technology, so activating at Pandora Radio's branded events and Netflix's presence at Comic-Con come to mind as projects I've really enjoyed. For me, it's about collaborations where you have a shared vision for how to communicate a brand story and then the mutual trust across all parties involved to manage the risks necessary to execute that vision.
Beyond the product you're putting out there, it's really about the people behind the brand. I think to some degree we all just want to build compelling experiences we can be proud of with people we like working with. Sometimes you end up seeing your colleagues and clients more than your family, so it goes a long way if there's a friendship there beyond the deliverables.
The events world is facing unprecedented challenges right now, what are you doing to adapt and evolve?
This is definitely the hot topic I'm being asked about quite a bit this month as anyone in the industry with a digitally native focus is in the hot seat right now. There are quite a few digital evolutions I've been working to deliver during this time, three of my actionable favorites are:
The Post Pop (3D social media art): These are disruptive 3D social posts I create as a digital brand asset to deliver a unique eye catching experience inside of consumers' social feeds. When live experiences start back up this could be converted to a pop up video booth experience for events. This week the Instagram account @pizza by @fuckjerry unexpectedly shared one of my posts, which has now drawn a lot of attention. It's really cool to see so many people responding positively to something you've put out there in the ether.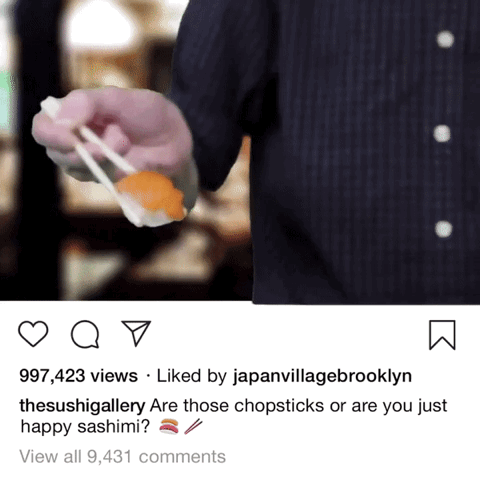 Custom Instagram filters (social AR experiences for brands): I channeled the frustration of not being able to craft visual experiences at live events into building custom AR filters for Instagram. The beauty here is they are rapidly deployable to anyone using Instagram and the experience takes place in the "story capture" area of the app so sessions are very likely to be shared to a user's story. Anything from custom mini games to glam filters can be built inside Facebook's AR tools and deployed to Instagram rapidly. Whether activating custom filters in tandem with a virtual or physical event, I've started making stylized QR codes that can take consumers straight to the experience inside their Instagram app. This makes for a seamless and shareable AR experience.
[Editor's note: You can try out a couple personal AR projects AJ has put together in the last two weeks for yourself, on a mobile device, of course!
—
Which Sex and the City Character are you?
and
Double Trouble,
a double exposure effect.]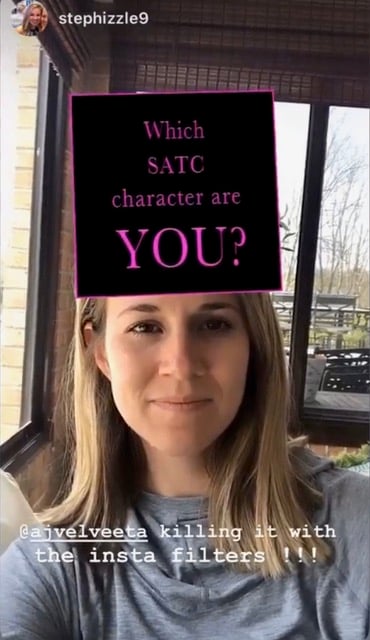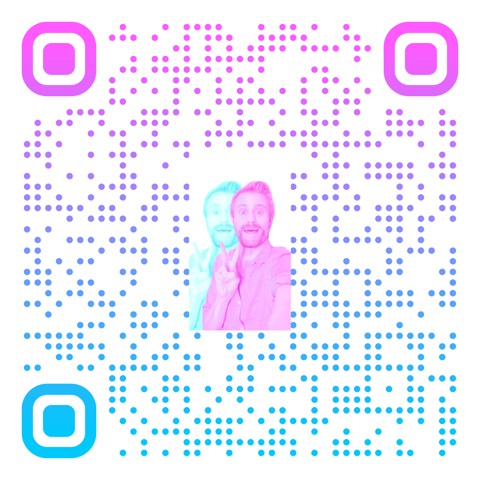 Communal content experiences (digital UGC activations that help bring us all together): In "normal" times, consumer social media narratives are often focussed around sharing personal stories and points of view, but now more than ever, we're seeing a dialogue yearning for community and recognition of shared experiences on social. There's a unique opportunity now to produce fully digital UGC activations where a majority of your audience are likely to engage as they're in a mentality of adapting their behaviors to the times and engaging digitally in ways they may not have before. A few high level examples of this that I like are: Interactive Photomosaic Experiences and Call & Response Tik Tok Video Concepts.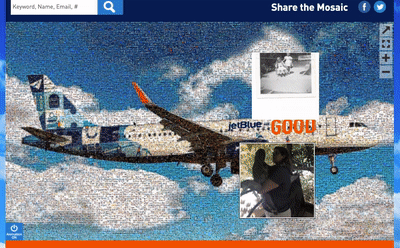 What positive changes do you think will come out of this experience for events/experiential?
Our industry is filled with incredibly bright creative minds, but most of them tend to be time poor due to the demands and stress of production and constant problem solving. Not that those responsibilities have come to a halt entirely, but I think collectively those minds have now been given a rare chance to think freely and creatively for extended periods of time. I can tell from conversations with peers over the last couple weeks that many are using this time to think of and execute brilliant ideas they've had hiding in the back of their heads, but never quite had the time to breath life into. They say necessity is the mother of invention and I'm really excited to see those inventions in action on the show floor when we all get back to live events safely, and together.
Anything else you'd like to add?
If anyone has thoughts on the whereabouts of Carol Baskin's husband or needs any support whatsoever here in NYC hit me up on Instagram @ajveleeta.
| | |
| --- | --- |
| | A.J. is a bagel loving Brooklynite with 10 years experience producing compelling interactives in support of hundreds of brands' experiential activity around the globe including Coca-Cola, Google, Pandora Radio, Toyota, & National Geographic. Onsite you'll find him obsessively crafting activation UX, off hours you'll see him knuckle dragging on the slopes, camera in tow always in search of the perfect shot. |
---
---
MORE INSIGHTS ARTICLES LIKE THIS ONE: