By Samantha Stallard, Director of Marketing and Business Development
Cover photo courtesy: @rouse.rosero Instagram
Probably the ultimate immersive guest experience, Burning Man is an annual event in a temporary city erected approximately 100 miles outside of Reno. Described as an experiment in community and art, the annual event is influenced by ten main principles: radical inclusion, self-reliance, and self-expression, as well as community cooperation, civic responsibility, gifting, decommodification, participation, immediacy, and leaving no trace.
---
Around 80,000 people of all ages and demographics poured into the Nevada High Desert for nine days last Sunday, but brands are not welcome at the gathering. The cost of 2019 tickets ranges from $210 for low-income attendees to $1,400 for presale admission. "Burners" embrace each other on the way in and say, "Welcome home" as people pass through the gates. They call the outside world "the default." And what they experience during the week on the "playa" (dried lake bed) is considered "reality." 2019's theme, Metamorphosis, is a celebration of change, and an exploration of uncertainty. According to their website:
"It invites a consideration of time; not its circular nature, or its attendant ritual, but in this case the relentless flight of time's arrow, and an embrace of the elusive now. Memory is fickle, and the future is uncertain. None of us knows what he or she will become, but we can seek to understand where we are at this point in our transformative trajectory, this fleeting chord on the strings of existence."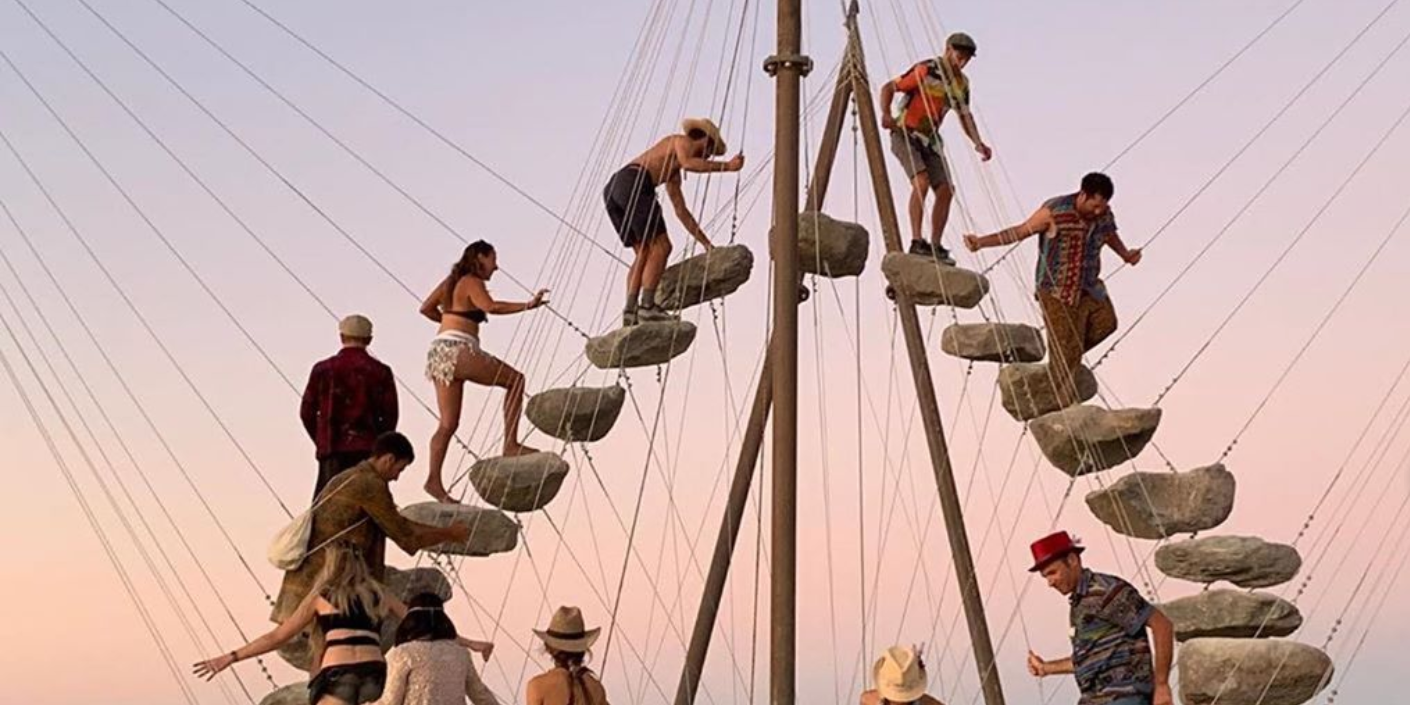 Photo courtesy: @superarchitects Instagram
The Burning Man community makes an estimated $45 million annually in revenue, but defies commercialization, using most of its ticket sales to sponsor community-building activities around the globe and offer artists grants to create large-scale installations onsite. Luckily, the remote Neveda desert location and spotty connectivity have made it relatively easy for it to resist the forces of commerce.
Burning Man does not book any entertainment for the event, but instead encourages participants to perform for the community free of charge. Attendees wander around the camps on foot, bicycles, and scooters, cook together, dance, drink, and make art and, because no money changes hands, anyone can participate in activities such as wine tastings, zip lining, and massages — all given out by various attendees for free.
However, even with the exclusion of brands, Burning Man experience producers still battle with attendees trying to make a profit while in attendance. The event attracts Silicon Valley elites (Elon Musk has been spotted in attendance), influencers looking to use the desert as a background for a sponsored photo, and other high profile guests hoping to party in the desert without compromising their desire for a luxury experience.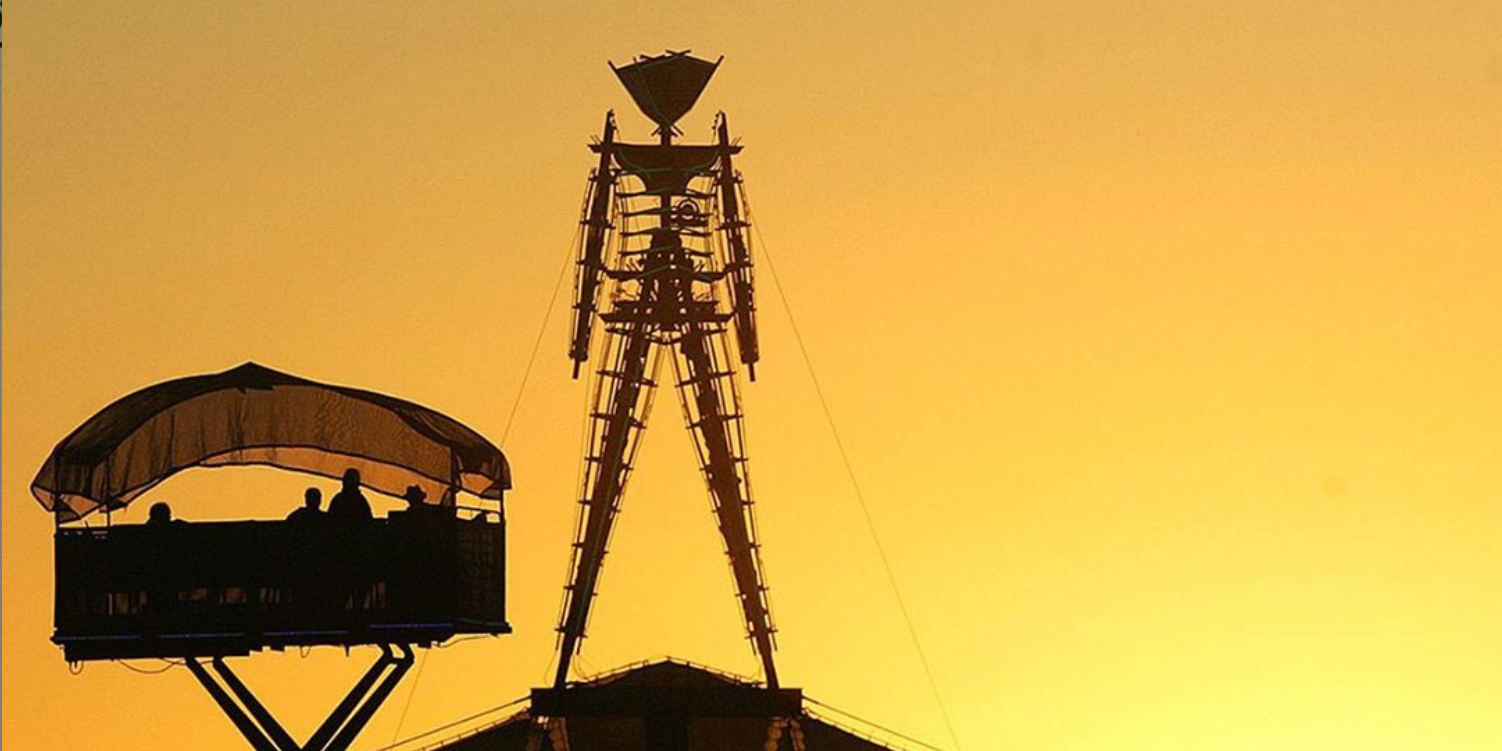 Photo courtesy: @meistersinger_watches Instagram
One campsite, called Humano the Tribe, isn't at Burning Man this year. Organizers banned the camp in February after reports that it had not adhered to the festival's rules and was disrupting attendees' experiences. In 2018, Humano the Tribe offered luxury tents and campers ranging from $25,000 to $100,000, as well as "raw and purely organic foods" made by private chefs, Mashable reported.
These types of issues are common, as tensions mount between the Burning Man Project, the 120-employee nonprofit behind the event since 2013, and attendees there to promote their personal brands, not participate in the community spirit. Last year, the Burning Man Project began documenting branding violations across camps. They found:
A concierge-style travel services hawking "plug-and-play camps" which defy the communal spirit of attendees building and then dismantling their lodgings

A social-networking app that had been using Burning Man email lists to solicit users

An onsite sculpture who's design was licensed to Coach and appeared on a line of sandals

Fashion designer Manish Arora, a longtime burner, showed a collection at Paris Fashion Week that incorporated images and words from Burning Man installations without the artists' approval

Countless photo shoots, product placements, and even some product launches at Black Rock City
Organizers and seasoned Burners continue to educate the public, energize the community, and encourage best practices, but trying too hard to preserve itself risks undermining the free-spiritedness, and allure of Burning Man.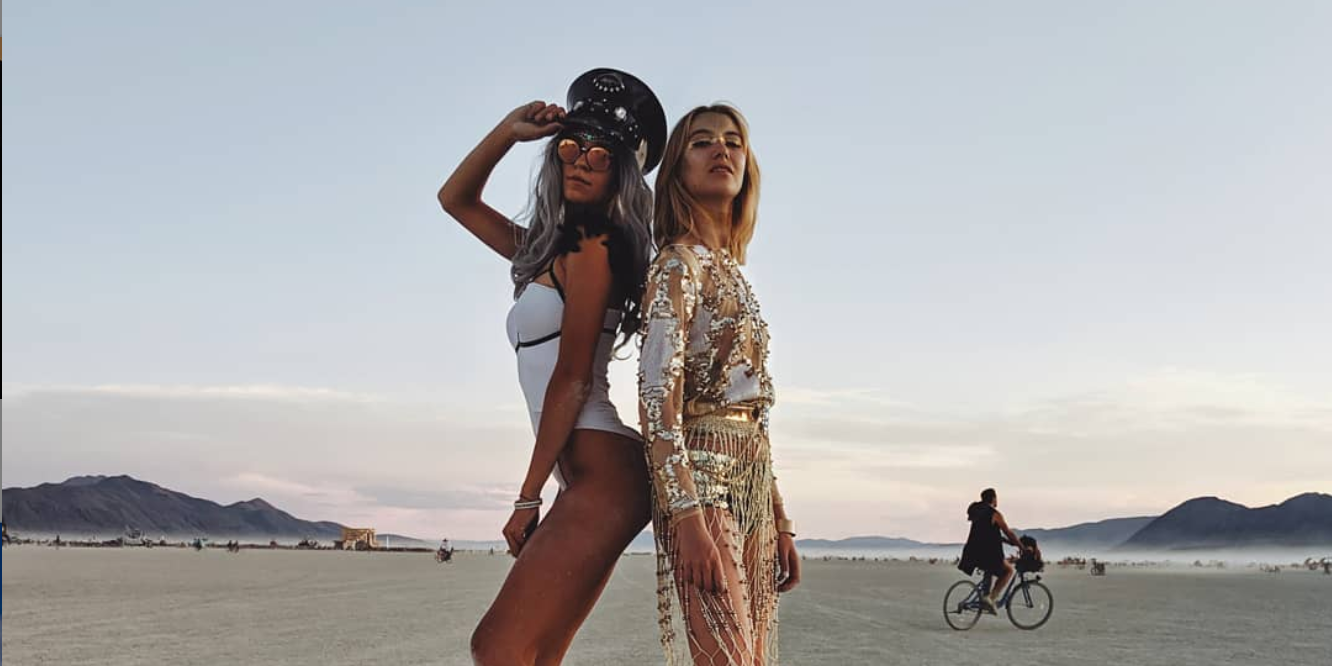 Photo courtesy: @remiz_pendulinus Instagram
---
---
MORE INSIGHTS ARTICLES LIKE THIS ONE: