By Meaghan Kenny, Executive Assistant & Client Services Associate
The concert, the graduation, the wedding, and the business summit you have been looking forward to have all been cancelled or postponed along with every other event amidst the COVID-19 pandemic. While we look forward to the day when stadiums and arenas are packed again, we realize that the world of events as we once knew it must evolve.
---
---
We must embrace this change in the events industry and find ways to still bring people together with the same volume of joy as a crowded football stadium would. We can't help but reminisce about past incredible events as we daydream about future ones. Here are seven experiences we consider to be among the very best Condé Nast events of all time. Did your favorite make it?
1. The Met Gala, 1995

The Met Gala, also known as the Met Ball, is an annual fundraising event for the Metropolitan Museum of Art's Costume Institute organized by Condé Nast's Artistic Director and Vogue's editor-in-chief, Anna Wintour. This event showcases the opening of the Costume Institute's annual spring exhibition and is considered the fashion world's Super Bowl. The 1995 Met Gala was a particularly special first Monday in May. The theme was Haute Couture and it was the first year that Wintour took over as co-chairwoman of the Gala. It marked the beginning of the Met Gala's transformation into the iconic event of fashion, celebrity, culture, and over the top thematics that it is today. Notable attendees in 1995 included Princess Diana, Elton John, and Naomi Campbell.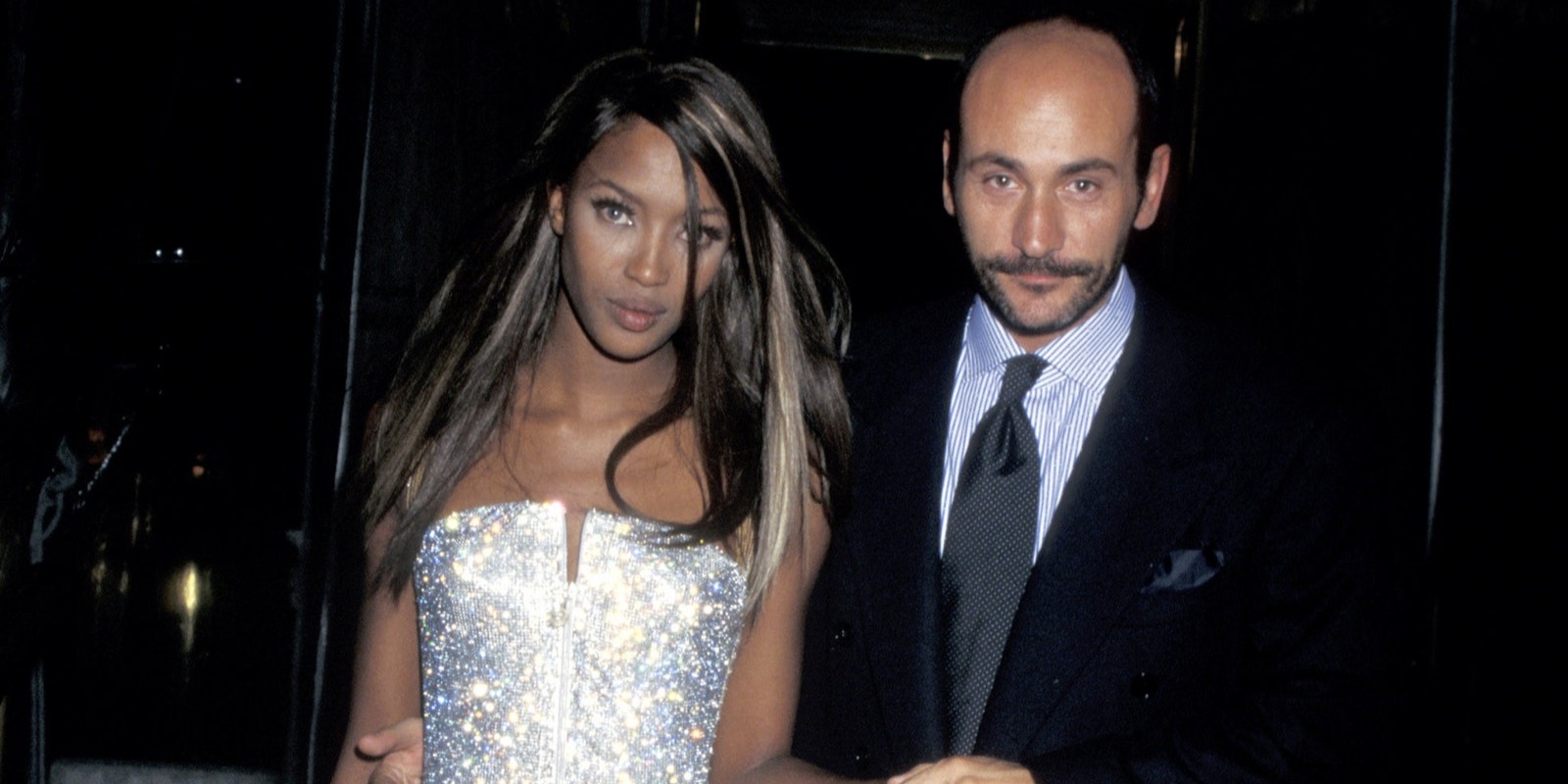 Photo courtesy: Getty Images for Vogue
2. Glamour Women of the Year Awards, 2019
Each year Glamour recognizes extraordinary trailblazers who speak up, speak out, and speak to young women everywhere. Last year's Awards honored several women who sparked conversation, turned heads, and challenged tradition in 2019. The Women of the Year Awards were hosted by Busy Philipps in New York City and highlighted those whose impact inspired women everywhere including Megan Rapinoe, Margaret Atwood, Greta Thunberg, Tory Burch, and Ava DuVernay.
One moment that made this event so special was that one woman finally took to the stage to accept her award three years after first being recognized. Emily Doe was honored in 2016 as a Glamour Woman of the Year for her role in, "changing the conversation about sexual assault forever." In 2015, she was sexually assaulted at Stanford University by Brock Turner who was eventually convicted to six months in prison. Her statement was published following Turner's sentencing under the name Emily Doe to protect her privacy and was read over 11 million times in just a few days. In 2019 she was once again recognized by Glamour, but this time as Chanel Miller. She read a poem on stage and moved everyone with her advocacy for sexual assault survivors.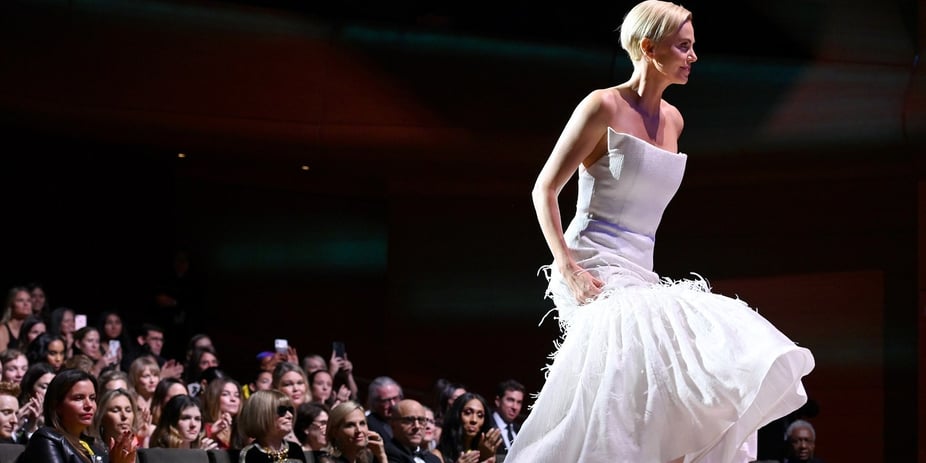 Photo courtesy: Getty Images for Glamour
3. The New Yorker Festival, 2000
The New Yorker Festival is an annual event organized by The New Yorker magazine. The festival made its debut in 2000 with poetry readings in Central Park, a cartoon exhibit in the 42nd Street subway station, and an architectural tour of the city. 2020 will mark twenty years of the festival and it has evolved into one of the city's most anticipated events bringing together culture, art, politics, and entertainment right in the heart of New York City. Each year it draws in more than twenty thousand people to see the creative work of artists, writers, and politicians share their stories. Over the years the festival has grown and features over fifty events and will continue to grow as it celebrates this year's milestone.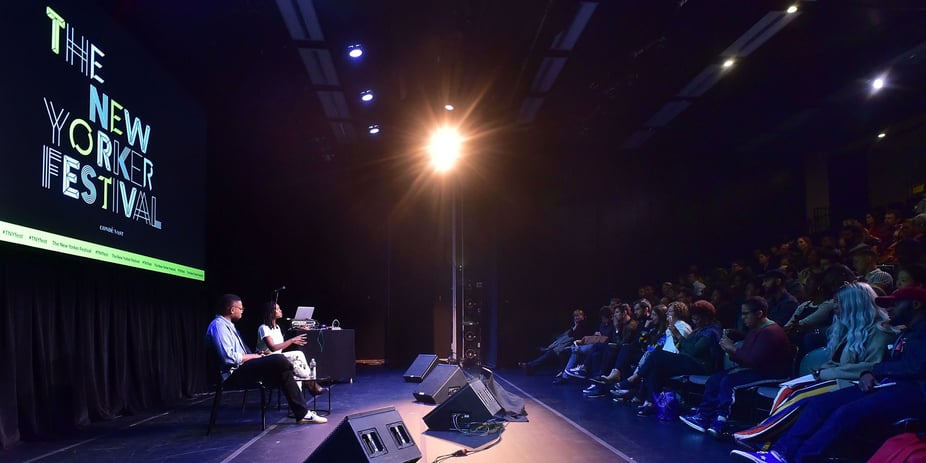 Photo courtesy: Brian Killian for The New Yorker
4. Vanity Fair Oscar Party, 1994
Who wouldn't want an invitation to the annual Vanity Fair Oscar Party? Each year Vanity Fair brings together the biggest icons in Hollywood for their annual exclusive party. The greatest actors of past and present gather in one room to celebrate the best films of the year. Irving Lazar was known for hosting this Old Hollywood soiree each year until he died in 1993.
The following year Graydon Carter and Steve Tisch co-hosted the first Vanity Fair Oscar party together. It was a very exclusive party that consisted of a 100-person dinner and a bigger after party. Guests included Nancy Reagan, Oliver Stone, Diane Von Furstenberg, Barry Diller, Gore Vidal, Robert De Niro, Tom Cruise, Liam Neeson, and Nicole Kidman. The revamp of this Old Hollywood party made it into the extravagant event it is today. Growing in size each year, it brings together the biggest actors, musicians, designers, athletes, politicians, and icons into one big celebration.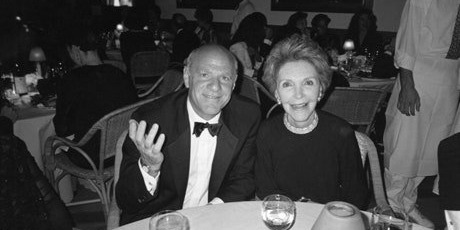 Photo courtesy: Annie Leibovitz for Vanity Fair
5. Architectural Digest 100th Anniversary Party, 2020
Architectural Digest celebrates its 100th birthday this year! Condé Nast's Anna Wintour, Roger Lynch, CEO, and Amy Astley, editor-in-chief of Architectural Digest hosted designers, celebrities, and tastemakers in New York City last February to celebrate 100 years and prepare for the next 100. Guests ranged from designers who have had their work featured in Architectural Digest to celebrities who have had their homes profiled for the magazine. Some of these notable guests included Naomi Campbell, Brooke Shields, Derek Blasberg, Jane Krakowski, Misty Copeland, and Maria Sharapova.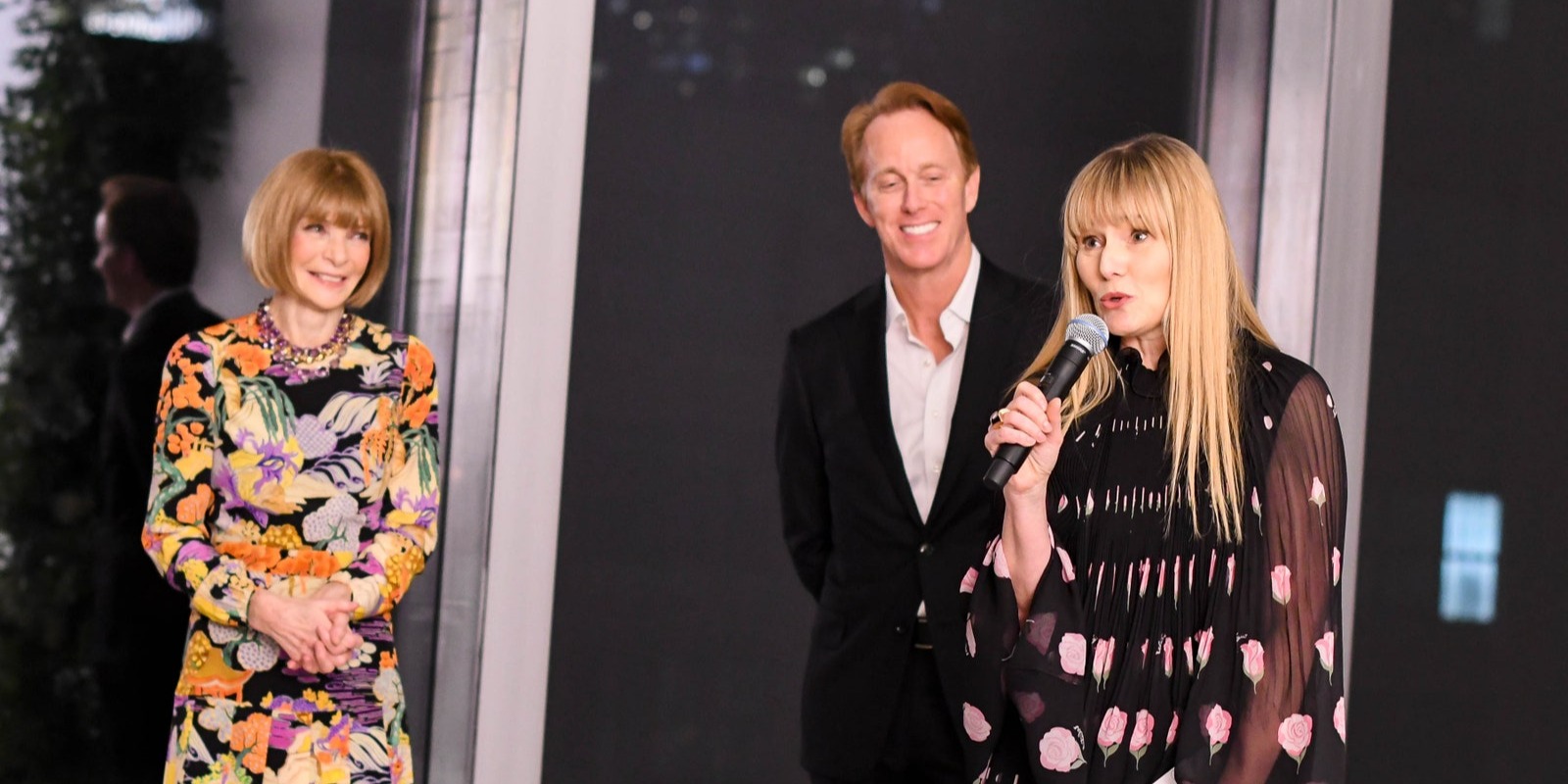 Photo courtesy: Zach Hilty for Architectural Digest
6. Pitchfork Music Festival, 2007
The Pitchfork Music Festival is an annual summer music festival hosted by Pitchfork Media in Chicago, Illinois. The popular festival brings the best artists and bands from alternative rock, hip hop, electronica, and dance music together. The 2007 Pitchfork Music festival was sold out with over 48,000 attendees to see some of their favorite bands and artists including GZA, Iron & Wine, The Cool Kids, The Ponys, Battles, Slint, and Califone.
On the three-day festival's opening night, all of the performers played every song off one of their popular albums. Musician Yoko Ono performed "Mulberries," for only the third time in her entire life. She had only previously performed the song with her husband John Lennon and once with her son Sean Lennon, making it a particularly special moment for the 2007 festival.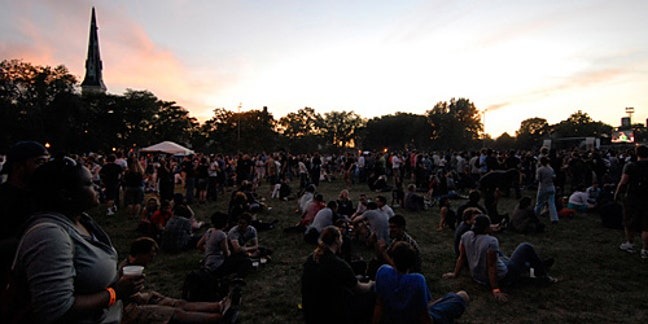 Photo courtesy: Zach Hilty for Architectural Digest
7. WIRED25, 2018
In 2018 WIRED celebrated its 25th anniversary with WIRED25 in San Francisco! It was a four-day event with behind the scenes tours and talks with some of the brightest minds on technology, business, and culture. Apple's Jony Ive and Condé Nast's Anna Wintour discussed the unintended consequences of innovation; and Kitty Hawk CEO, Sebastian Thrun, and Y Combinator president, Sam Altman, discussed nuclear fusion, flying cars, and AI. Surprise guest Jeff Bezos spoke on his work with the Department of Defense. Incredible thought leaders sat down for unique and critical conversations on the challenges of innovation, science, and technology in our modern world.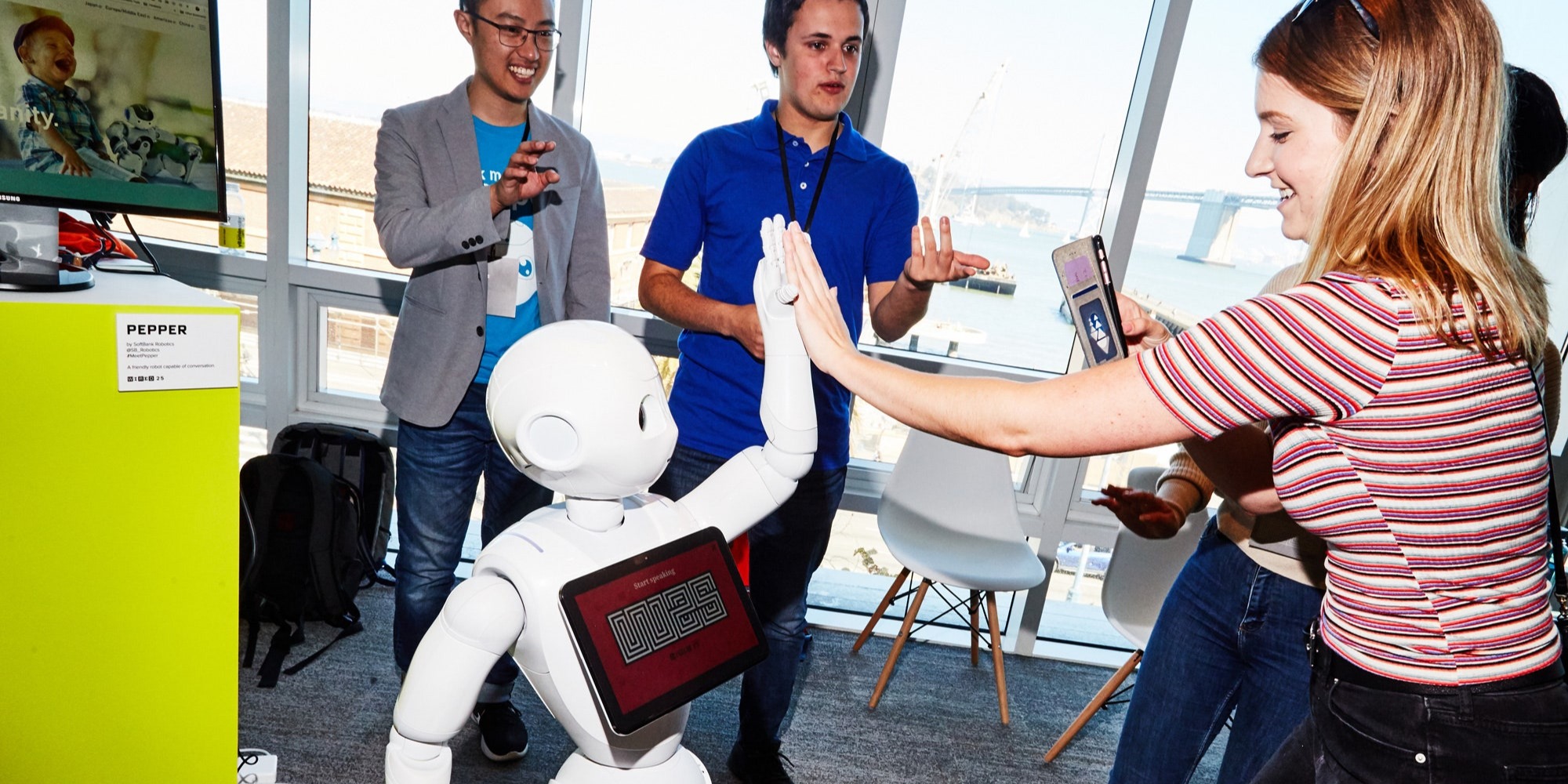 Photo courtesy: Amy Lombard for WIRED
---
| | |
| --- | --- |
| | Meaghan Kenny graduated from The College of New Jersey in May 2019 and now works on the Concierge.com team as an Executive Assistant/Client Services Associate. She has supported the team on events including the iHeartRadio Music Festival, Fiesta Latina, AMC's The Walking Dead On-Set Fan Party, Jingle Ball, and ALTer Ego. She loves spending summer at the Jersey shore, watching too much reality TV, and hunting down the best iced coffee she can find. |
---
MORE INSIGHTS ARTICLES LIKE THIS ONE: